Home buyers will enjoy the many different neighborhoods to choose from in Minneapolis. In addition, there is a variety of homes for sale in Minneapolis, as well as Minneapolis condos for sale. Depending on where you settle, you could be right downtown, next to a popular community park, or near top-rated schools.
MINNEAPOLIS NEIGHBORHOODS AND COMMUNITIES
Minneapolis, Minnesota has 11 official communities, each containing multiple neighborhoods. Informally, there are various city areas with unofficial labels and names. Often times, residents group themselves by their city suffixes. These include North, Northeast, South, Southeast, and Southwest. As a result, Minneapolis neighborhoods do not always align with city maps. This is especially true since a lot of the Minneapolis-St. Paul metropolitan area's population now lives outside of the Twin Cities.
General areas within Minneapolis
Downtown Minneapolis refers to the street grid area aligned on a diagonal with the Mississippi bend. This is opposed to the true north-south grid orientation. Meanwhile, North Minneapolis refers to the area north of downtown on the west bank of the Mississippi River. The part of Minneapolis on the east bank of the Mississippi River is divided by East Hennepin Avenue into Northeast and Southeast, approximately aligned with the communities of Northeast and University. Furthermore, the entire area south of downtown is commonly referred to as South Minneapolis. Finally, the western area surrounding the city's famous "Chain of Lakes" is labeled as Southwest Minneapolis. This area is bounded on the east by I-35W and on the north by 36th Street West.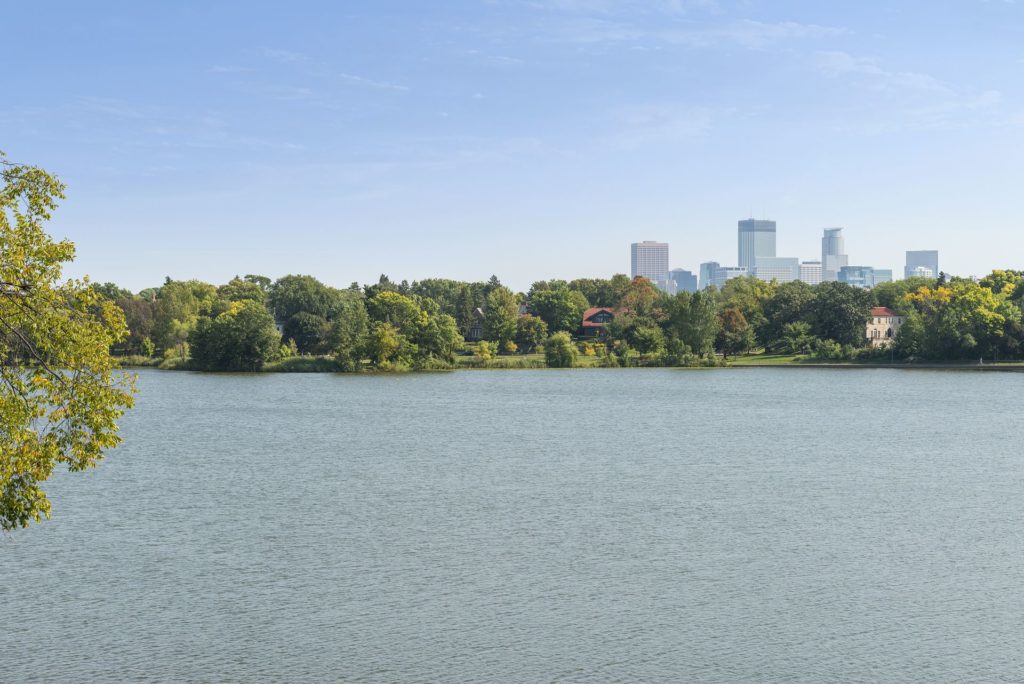 Official communities and neighborhoods in Minneapolis
As stated earlier, Minneapolis has 11 communities, including Calhoun-Isles, Camden, Central, Longfellow, Near North, Nokomis, Northeast, Phillips, Powderhorn, Southwest, and University. These communities all have subdivisions that typically have between 4 and 13 neighborhoods. This equals out to a total of 81 neighborhoods in Minneapolis. The official neighborhoods have various origins. Some neighborhoods formed out of the attendance areas for elementary schools. Meanwhile, other neighborhoods are the areas of coverage of neighborhood associations formed by activists between 1901 and the 1980s.
A breakdown of Minneapolis neighborhoods
Firstly, there are nine neighborhoods within the Calhoun-Isles. These include: Bryn Mawr, CARAG, Cedar-Isles-Dean, East Calhoun, East Isles, Kenwood, Lowry Hill, Lowry Hill East, and West Calhoun. Secondly, there are seven neighborhoods in Camden. These include: Cleveland, Folwell, Lind-Bohanon, McKinley, Shingle Creek, Victory, and Webber-Camden. Thirdly, there are six neighborhoods in Central. These include: Downtown East, Downtown West, Elliot Park, Loring Park, North Loop, Stevens Square/Loring Heights. Fourthly, there are five neighborhoods within Longfellow. These include Cooper, Hiawatha, How, Longfellow, and Seward.
Fifthly, there are six neighborhoods within Near North. These include Harrison, Hawthorne, Jordan, Near North, Sumner-Glenwood, and Willar Hay. Sixthly, there are 11 neighborhoods in Nokomis. These include Diamond Lake, Ericsson, Field, Hale, Keewaydin, Minnehaha, Morris Park, Northrop, Page, Regina, and Wenonah. Seventhly, there are 13 neighborhoods in Northeast. These include Audubon Park, Beltrami, Bottineau, Columbia, Holland, Logan Park, Marshall Terrace, Northeast Park, Sheridan, St. Anthony East, St. Anthony West, Waite Park, and Windom Park.
Furthermore, there are four neighborhoods in Phillips. These include: East Phillips, Midtown Phillips, Phillips West, and Ventura Village. Ninthly, there are eight neighborhoods in Powderhorn. These include: Bancroft, Bryant, Central, Corcoran, Lyndale, Powderhorn Park, Standish, and Whittier. Tenthly, there are nine neighborhoods in Southwest. These include: Armatage, East Harriet, Fulton, Kenny, King Field, Linden Hills, Lynnhurst, Tangletown, and Windom. Finally, there are six neighborhoods in University. These include: Cedar-Riverside, Como, Marcy-Holmes, Nicollet Island/East Bank, Prospect Park, and University.
DOWNTOWN MINNEAPOLIS COMMUNITIES
Downtown Minneapolis features the city's central business district. This is surrounded by high-density residential areas to the west of the Mississippi River. Moreover, the city's center is encompassed by Uptown Minneapolis and bustling neighborhoods and suburbs. In addition, the downtown and neighborhoods of St. Paul are located to the southeast of Downtown Minneapolis.
Downtown Minneapolis is divided into two neighborhoods: Downtown East and Downtown West. Downtown East is home to the historic Mill District, the Metrodome, and a mix of residential and commercial buildings. Meanwhile, Downtown West has skyscrapers, Nicollet Mall, and the warehouse district.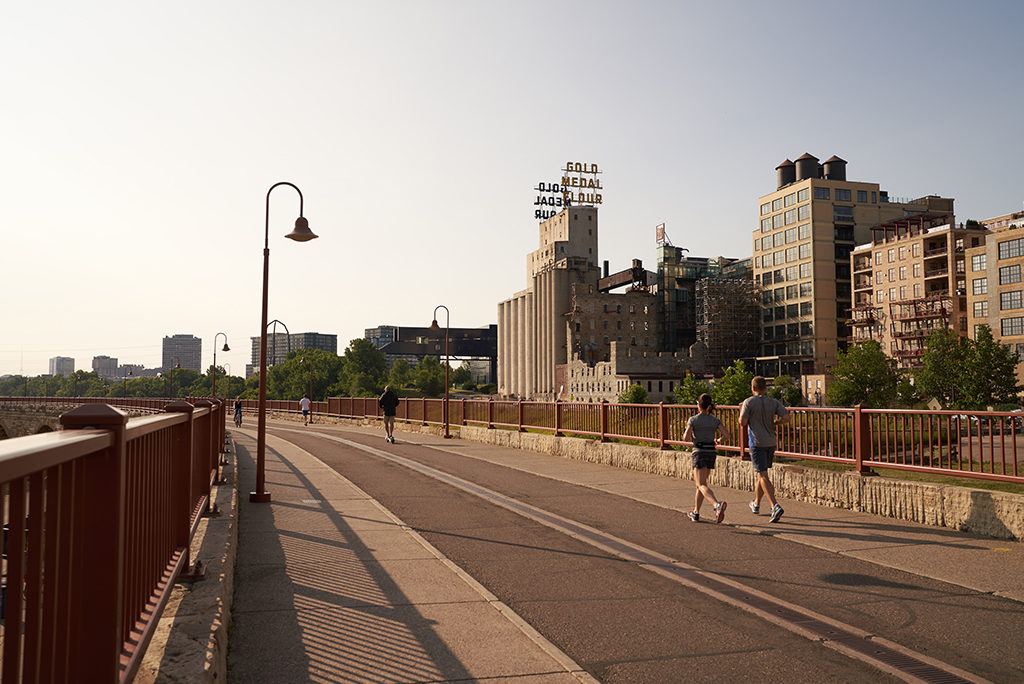 Downtown Minneapolis real estate
Downtown Minneapolis real estate is full of architecturally diverse skyscrapers. Many of these skyscrapers interconnect through the growing network of skyways between buildings. Residents of the urban center live a work, play, live lifestyle. They experience the epitome of convenience with access to every amenity literally at their doorsteps.
Homes for sale in Downtown Minneapolis promote an urban lifestyle. Home seekers looking for a modern and vibrant aesthetic will find a multitude of residential buildings to choose from in the city. In fact, perspective home buyers can choose between an assortment of city center communities with a variety of unique condos and lofts for sale. Fabulous architecture with stunning views of the Minneapolis skyline create a mix between artistry and modernity. Downtown Minneapolis lays on the west bank of the Mississippi River, and the city layout is on the traditional grid system, with deviations around the river, and the city's lakes, creeks, and parks.
In Downtown East and Downtown West, you will find condos and lofts in an array of architectural styles and a range of prices. Downtown East real estate features turn-of-the-century buildings. These have been renovated inside to preserve historical features, while offering modern conveniences. This has resulted in trendy and contemporary lofts found in vintage mills and warehouses. Downtown West is home to modern condos. These recognizable skyscrapers help make up the stunning Minneapolis skyline. Whatever your style or budget, there are many homes for sale in Minneapolis that you can choose from.
There are several Downtown Minneapolis communities, including Elliot Park, North Loop, Mill District, Loring Park, and Northeast Minneapolis/St. Anthony Main.
MINNEAPOLIS LAKES
The first thing that often comes to mind when people think of Minnesota is the vast amount of lakes the state has. Even the Minnesota license plates promote it. With over 10,000 lakes spread across the state, it should come as no shock that lakeshore living and waterfront properties are a hot commodity.
Minneapolis is one of the most beautiful cities in the world. This is in large part due to the lakes that populate the area. As such, lakefront homes for sale in Minneapolis offer many options. Whether you're looking into the real estate on the most northern lake, Lake Cedar, or the southernmost lake, Lake Harriett, there is Minneapolis real estate for every water lover.
The Minneapolis "Lake" real estate region includes homes on Lake Cedar, Lake Calhoun, Lake of the Isles, and Lake Harriett. Many homes for sale found in the Minneapolis Lakes area are picture-perfect urban retreats poised within the quiet, suburban neighborhoods outside of the city center.
There are many neighborhoods that make up the Minneapolis Lakes communities. Some of these include: Bryn Mawr, East Harriet, Fulton, Lowry Hill, Southwest Minneapolis, CARAG, East Isles, Kenwood, Lowry Hill East, Tangletown, Cedar-Isles-Dean, ECCO, Linden Hills, and Lynnhurst.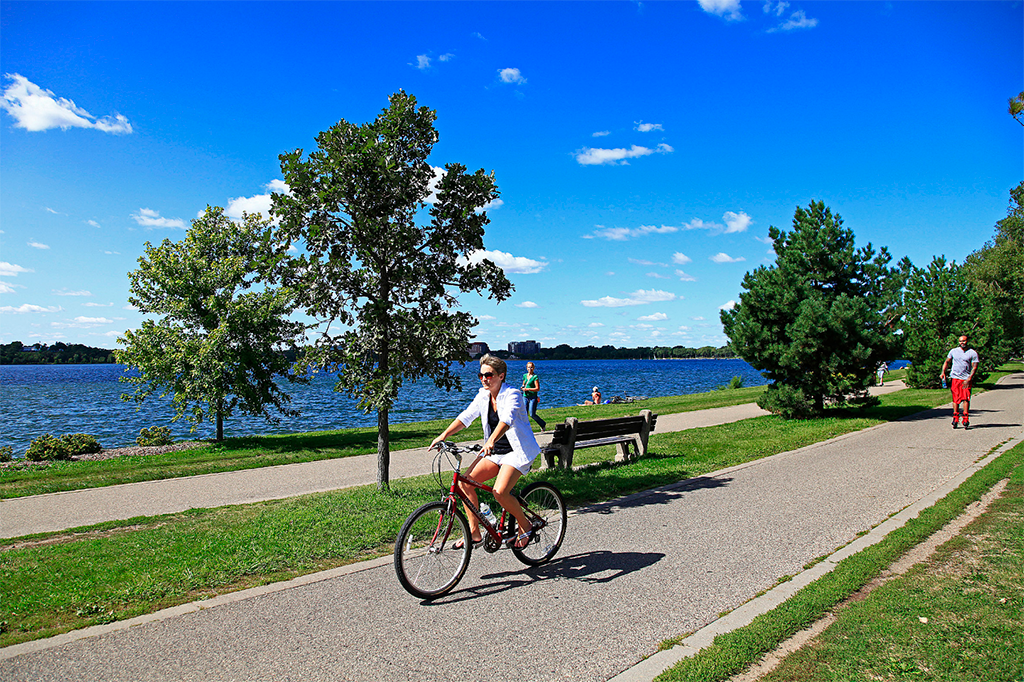 SOUTH MINNEAPOLIS COMMUNITIES
Just 30 minutes from the downtown area of the city, South Minneapolis real estate places you within easy reach of some of the best restaurants and shopping in the mid-west. With Interstate 494 and 35W running through the community, escaping the city is a breeze. Beyond the excitement of fine dining and shopping in the downtown core, South Minneapolis is situated just east of Minnehaha Falls, located within the Hidden Falls regional park. The falls are a spectacular natural wonder right in the center of the twin city region. The community has the ideal combination of small-town community feel with gorgeous green space and waterways around every corner. Southern Minneapolis offers plenty of unique real estate properties.
NEW CONSTRUCTION HOMES FOR SALE IN MINNEAPOLIS
The Minneapolis new construction market is booming, with no signs of letting up anytime soon. Now just might be the perfect time to begin imagining yourself in one the many homes under construction. There are a variety of housing options and new homes for sale in Minneapolis. Whether it be a downtown condo or townhouse, or a family home in the suburbs, there is an option that is perfectly suited to meet your needs. Check out the many homes for sale in Minneapolis.
Minneapolis New Homes: Trends Toward Urban Living
The majority of new construction in the Minneapolis area is related to multi-dwelling units, or apartments and condominiums. Approaching half of the money spent on new building permits in the past years have gone toward new apartments and premium condos, most notably in the University neighborhoods surrounding the University of Minnesota and the North Loop communities. This shows a marked trend of couples and families preferring to spend their money on premium spaces within the urban environment. This is different than past trends of leaning toward suburban living.
This makes sense. Many young people see the value in purchasing more affordable condominiums that contain many luxury items and amenities that may be out of reach in a full-sized home. You also gain the added benefit of being where the action is, closer to Minneapolis' urban center.
A Greener Minneapolis: New Construction Solutions
For those who prefer the comfort of the more suburban Minneapolis new homes, there are various options for you. A new home can offer several cost benefits over the long run when compared to purchasing an older home. In addition to the costs associated with keeping and maintaining an older home, newer homes are often constructed using newer, longer-lasting materials in the insulation and windows especially that can potentially offer significant savings on your heating bill each month. As well, new homes for sale in Minneapolis often come equipped with attractive new stainless steel appliances. These are typically built more energy-efficient, which will save you even more money.
Newly constructed homes may also have the added benefit of giving you even more input in the finishing touches and more choice when it comes to layout and even paint color. This way you can ensure that the home you purchase truly becomes the home you've always dreamed of.
JOHN'S CURRENT MINNEAPOLIS REAL ESTATE LISTINGS
John Wanninger leads the JTW Partners Group at Lakes Sotheby's International Realty. For over 30 years, John has represented home buyers and sellers in the Minneapolis real estate market. John currently represents several homes and developments in Minneapolis, including luxury homes, condos, lofts, and new constructions.
LUXURY REAL ESTATE DEVELOPMENT – ELEVEN MINNEAPOLIS CONDO TOWER
ELEVEN marks the first residential condominium tower in the heart of Minneapolis by Robert A.M. Stern Architects. This 118-unit luxury tower has officially broken ground. Set along the Mississippi riverfront, ELEVEN works beautifully within the fabric of the Mill District. It provides world-class design, unmatched standard finishes, and thoughtful amenities and service. In addition, there are stunning views of Gold Medal Park, Stone Arch Bridge, and the Minneapolis skyline. Every aspect of ELEVEN marks something novel and momentous for the city. It provides an original and exciting model for urban living. Read more about the latest news in regards to the $190 million project. You can also view more photos and details on the real estate development here.
Schedule a tour of ELEVEN's world-class Sales Gallery today by contacting WMG Partners at Sotheby's International Realty at 952-240-7600 or by visiting ELEVEN's website.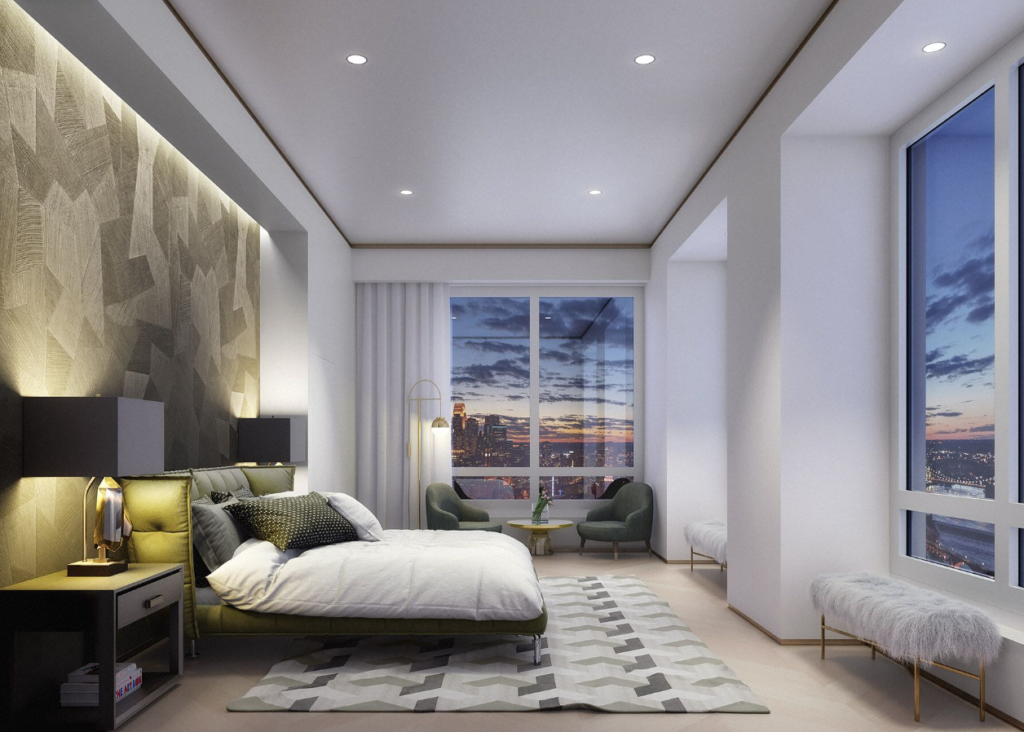 CONDO UNIT AT THE WINSLOW HOUSE – 100 2ND STREET SE #305
100 2nd Street SE #305 is a Minneapolis condo unit for sale at the Winslow House. This beautiful home has spectacular southern views of the downtown skyline. Not to mention, it's fully renovated inside. It's in absolutely mint condition. There's a new kitchen, flooring, lighting, and baths. In addition, there are newly remodeled common areas. These include the lobby, party room and more.
Moreover, this condo includes 2 parking stalls and a very large storage closet. Fantastic guest parking (very rare for a condo in this area) and lots of outdoor space to enjoy the river. 100 2nd Street SE serves as an amazing spot to enjoy the Aquatennial and July 4 fireworks. This home has an incredible walkable score, with great restaurants, bars, shopping and Lunds & Byerlys all within a few blocks. Furthermore, this is the perfect spot for runners and bikers. There's direct access to an incredible trail system that goes forever. You can also view more photos and details on this Minneapolis real estate listing here.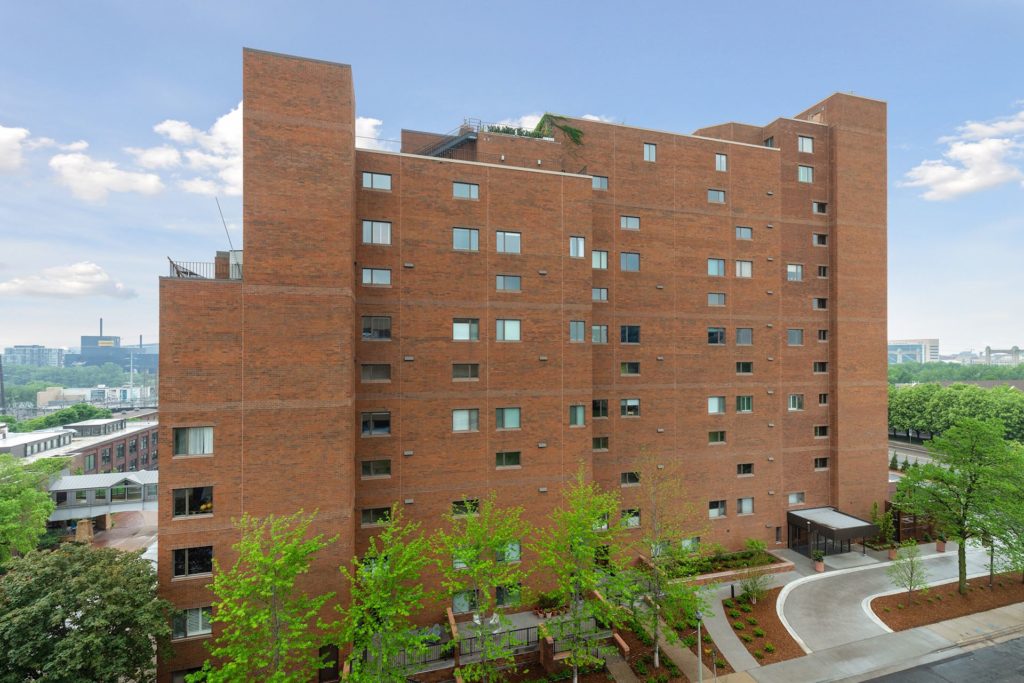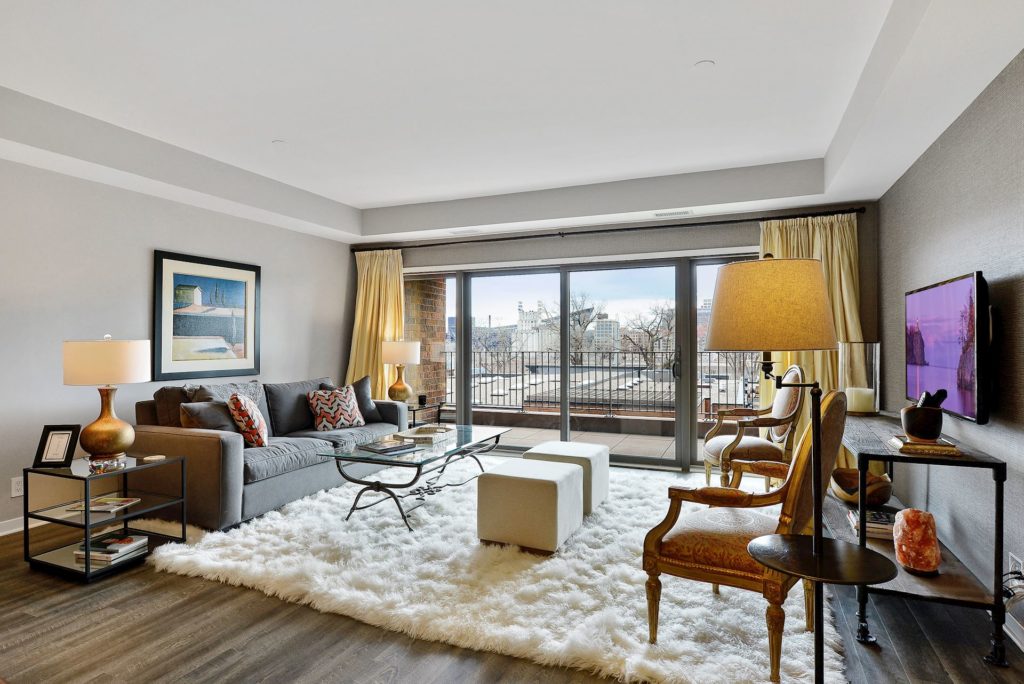 CONDO UNIT AT THE SEXTON – 521 SOUTH 7TH STREET #610
521 South 7th Street #610 is a Minneapolis true exposed brick loft for sale at the Sexton. This spectacular home features soaring ceilings and massive windows in this rare 2-level unit. Moreover, the Sexton features an amazing roof top patio with skyline views, fire pit and grilling area. In addition, this loft is located in a fantastic downtown location, with a walk score of 91. Not to mention, it's next door to a new brewery and 1 block to the skyway. Walking distance to just about everything including the Armory and US Bank Stadium for sports and concerts, light rail to the airport, the Guthrie Theatre, Gold Medal Park and the river, restaurants, and bars.
Sexton Urban Lofts provide residents with a number of amenities. First, this building located in the heart of downtown Minneapolis. Moreover, it's just steps away from the Light Rail, North Star Commuter Trains, and buses. In addition, Nicollet Mall is 5 blocks away from skyway access to go anywhere in the city! Furthermore, there are several sports venues — Vikings, Twins, and Timberwolves — are a quick walk from the building. You can view more photos and details on this Minneapolis real estate listing here.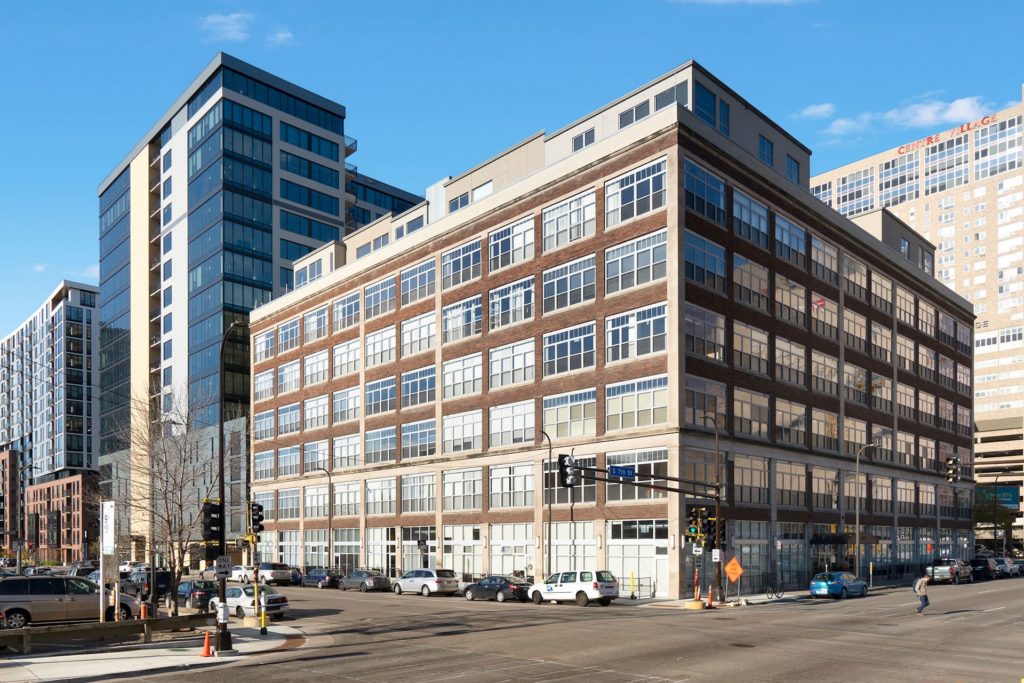 CONDO UNIT FOR SALE – 250 PARK AVENUE #415
250 Park Ave #415 is a true brick warehouse open loft, located in the Mill District with great views. This turn-key, fully furnished condo features tall ceilings, exposed brick and concrete floors. It is just a short walk to US Bank Stadium, Trader Joe's, Guthrie Theatre, Armory (concert hall), Pinstripes (soon to open), Bacon Social Club, the Mississippi River, and the Stone Arch Bridge. Residents can walk to numerous restaurants, many of which are James Beard award winners.
This condo also offers indoor valet parking, a new fitness room, and a yoga studio. The building is generally friendly to short term rental, including the recent Final Four. Moreover, this is the perfect downtown weekend getaway for sports, theatre, and entertainment weekends. In addition, it's just a block to the light rail line if you are flying in for an event. You can also view more photos and details on this Minneapolis real estate listing here.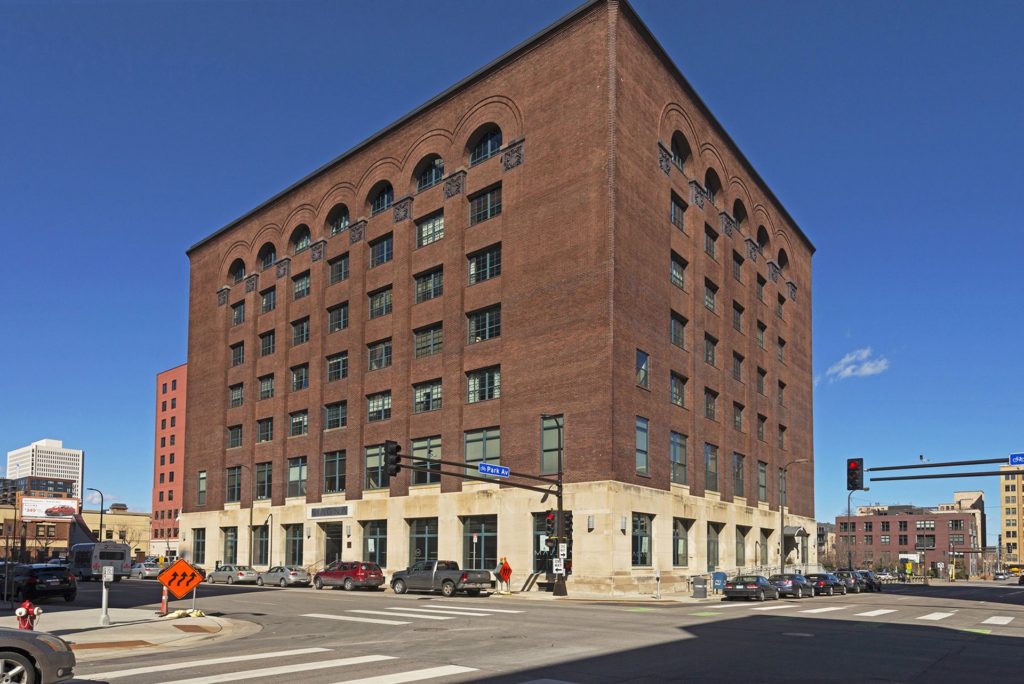 ---
John T. Wanninger is a professional in Minneapolis real estate, specializing in luxury properties and condominiums. John Wanninger leads the JTW Partners group at Lakes Sotheby's International Realty.
To view all available real estate listings and properties in Minneapolis and the Twin Cities metro area, CLICK HERE. Contact John to set up an appointment or list your house for sale in Minneapolis today.
Follow John Wanninger's social media! Stay up to date with his Instagram and Facebook.