REAL ESTATE IN MILL DISTRICT, MN
MILL DISTRICT NEIGHBORHOOD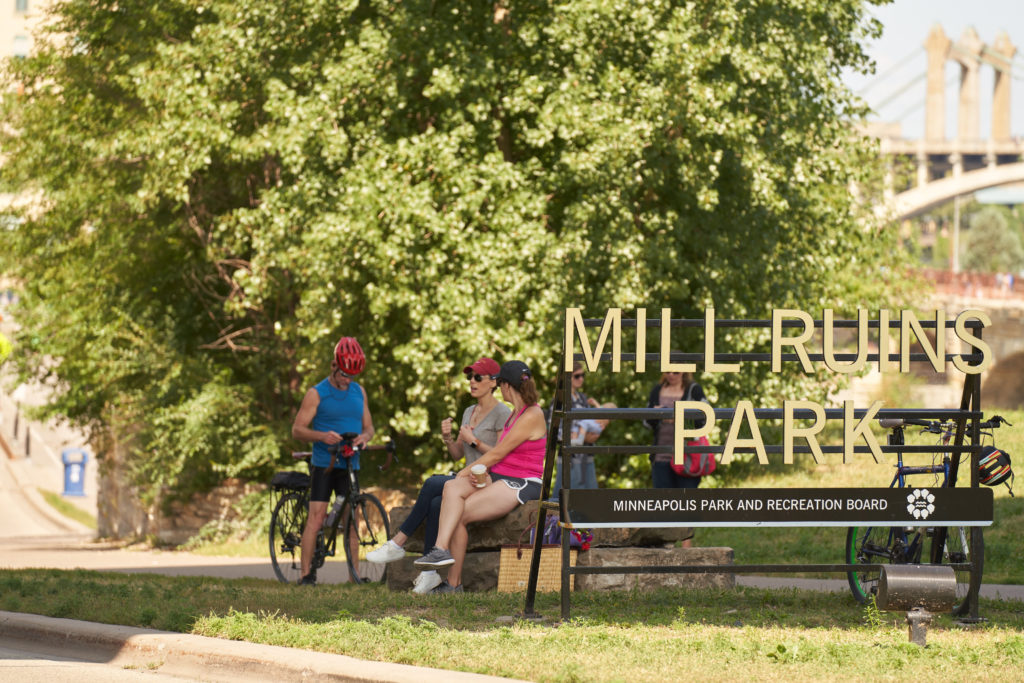 ---
HOMES FOR SALE IN MILL DISTRICT
Not too long ago the Mill District in Minneapolis was home to endless mills and warehouses and nicknamed the Milling Capital of the World. In the 70s and 80s the area fell to urban decay until the mid 90s when a few developers snatched up most of the parcels along the riverfront. And so began the arduous task of transforming the blighted area to prime urban riverfront living. Now, Mill District real estate is thriving and populated by contemporary lofts and condos with unbeatable skyline views.
MILL DISTRICT CONDOS & LOFTS
The Mill District is a prime example of picture-perfect urban renewal. Old industrial mills and warehouses have been converted into modern and stylish condos and lofts, making this area one of the most popular neighborhood in Minneapolis. Also home to Mill City Museum and Guthrie Theater, the district has a lively and thriving arts and culture scene. The Downtown Minneapolis location is tough to beat, and the area continues to grow with heritage buildings consistently being preserved and updated to match the demand for condos in the area.
URBAN CONTEMPORARY STYLE IN THE MILL DISTRICT
Hidden within the industrial brick and stone exteriors of the converted warehouses are a variety of condos and lofts designed to blend seamlessly with the neighboring historic buildings. Mill Districts lofts feature open floor plans, interior brick walls and exposed duct work making these properties some of the trendiest in the city. Interiors are contemporary and the properties found in the Mill District are characterized by over-sized windows which give residents priceless views of the Minneapolis skyline.
---
Specializing in luxury properties and condominiums, John T. Wanninger is a professional in Downtown Minneapolis real estate and Edina real estate. John Wanninger leads the JTW Partners group at Lakes Sotheby's International Realty Edina.
Follow John Wanninger's social media! Stay up to date with his Instagram and Facebook.