REAL ESTATE IN EDINA, MN
EDINA NEIGHBORHOODS & HOMES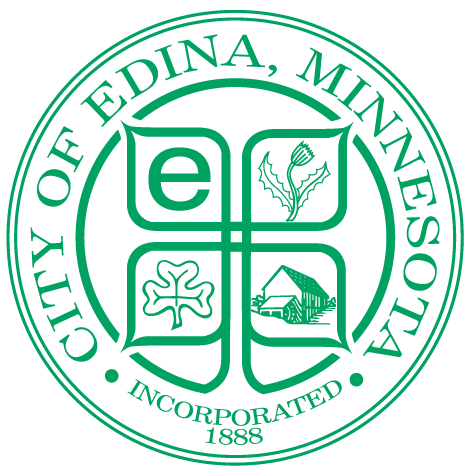 ---
HOMES FOR SALE IN EDINA MN
Edina is the most affluent Twin Cities suburb in Minnesota, located directly southwest of Minneapolis in Hennepin County. Many major highways run through Edina, making it easily accessible to all within the metropolitan area. Edina has 40 award-winning public parks, one of the top school districts in the country, and numerous high-quality retail shopping centers. This is why Edina homes for sale are the most sought-after and well-maintained homes in Minnesota.
Edina is home to a variety of vibrant communities. These range from quiet neighborhoods near Edina High School, to upscale, master-planned communities. You can find homes for sale in Edina MN, as well as other types of Edina real estate including, townhomes and condos for sale, single family homes, twin homes, waterfront homes, and of course, Edina luxury homes. Edina caters to young professionals, families who need room to grow, those looking to downsize, and everyone in between. With a diverse selection of neighborhoods to choose from, the city offers something for everyone.
There are also many different styles and periods of homes available for sale in Edina. Colonial two-story Tudor two-story Cape Cod 1.5 story, Mid-Century one story rambler, and Contemporary two-story are the most common styles of Edina homes for sale. Another popular style of home in Edina is the Mediterranean two story home. With so many different kinds of beautiful homes, Edina, Minnesota is where you want to be! To view available homes for sale in Edina, click here.
A BRIEF HISTORY OF EDINA REAL ESTATE
What started out in the 1860s as a small milling and farming community made up of a handful of families immigrating from Ireland is today is one of the most well known cities outside of Minneapolis. Today, many of the street names in Edina are named after families whose farms once occupied the area, for example: Grimes Avenue, Gleason Road, Cooper Avenue, Hansen Road and Wyman Avenues. What is even more interesting is that Edina is in the process of carving out a neighborhood for every area of the city. In the past it had been a loose collection of neighborhoods. Edina real estate is far reaching, historical and dynamic. From modest, post war starter homes to large estates Edina has something to offer even the most discerning home buyers.
NEIGHBORHOOD HOMES
Edina has 45 distinct, high-quality residential neighborhoods within 16 square miles of its border. These neighborhoods are in some of the most desirable locations with beautiful parks, trails, tree-lined streets, golf courses, lakes, and creeks. Each neighborhood is unique. There are four subdivisions, including: Northeast Edina, Northwest Edina, Southeast Edina, and Southwest Edina. The most exclusive homes are in West Edina neighborhoods and the northeast neighborhoods. Indian Hills, Hilldale, Rolling Green, Parkwood Knolls, Country Club, and Sunnyslope are among these.
SINGLE-FAMILY HOMES
Thinking about purchasing a single family home in Edina, MN? Minnesota's best single family housing stock includes Edina single family homes for sale. In fact, Edina has some of the most beautiful single-family homes in the entire country. Edina has many single family homes for sale with pools, tennis courts, sports courts, and home theaters. You can even find these homes on golf courses or on a body of water. These homes are located near top-of-the-line parks in a school district that ranks among the best in the country.
LUXURY HOMES
From the high-quality retail shopping centers to private and prestigious country clubs, Edina is all about luxury living. Edina has more million dollar plus homes for sale than any other city in the state of Minnesota. Edina has 45 distinct, high-quality residential neighborhoods with some of the most high-end luxury homes for sale in the nation.
WATERFRONT HOMES
Edina has a surprising number of waterfront homes for sale. You will find many exceptional properties located on Lake Edina, Indianhead Lake, Lake Harvey, Hawkes Lake, Melody Lake, Arrowhead Lake, and Lake Cornelia. These homes have beautiful views and provide plenty of outdoor activities. Play pickup hockey in the winter or canoe in the summer. You will also find Edina homes for sale located alongside Minnehaha Creek.
TOWNHOMES
Edina presents a great selection of townhomes available in some of Edina's most desirable locations. There are a variety of Edina townhomes for sale including high-end luxury, mid-range, and older townhomes that are more affordable. These townhomes are close to shopping centers, grocery stores, and restaurants.
TWIN HOMES
The number of twin homes in Edina is limited, as there are not that many available. Twin homes for sale in Edina are mostly located in the eastern and western parts of Edina. Edina twin homes usually have more yard space and square footage than a townhome, so they feel more like a single family home. People who purchase twin homes for sale will also own the land it is built on.
CONDOS
Edina has high-end, mid-range, and affordable condos for sale. Many condos in Edina offer a variety of amenities like swimming pools, workout facilities, party rooms, underground parking, and more. Most condos offer long-term renting and allow pets as well. To view John's current condominium development projects in Edina, click here.
EDINA NEIGHBORHOODS
EDINA MN REAL ESTATE COMMUNITY INFO
EDINA MN SCHOOLS
In Minnesota your child can attend any school outside the district (called interdistrict choice). Charter schools are also available. Under the federal No Child Left Behind law, students attending a Title I school designated as "in need of improvement" have the right to attend a higher performing school in the district. That being said, Edina Public Schools are award winning and rank very high on different outlets, such as "great schools."
The Edina Public School District includes six elementary schools (grades K-5). These include: Concord Elementary, Cornelia Elementary, Countryside Elementary, Creek Valley Elementary, Highlands Elementary, and Normandale Elementary. In addition, there are two middle schools (grades 6-8) — South View Middle School and Valley View Middle School. And there is one high school in the Edina Public Schools District (grades 9-12), Edina High School. Furthermore, the public schools district has an award-winning Early Learning Center. This provides early learning opportunities for children 0-5 and their families. No matter how old your child is, the city offers learning opportunities for everyone.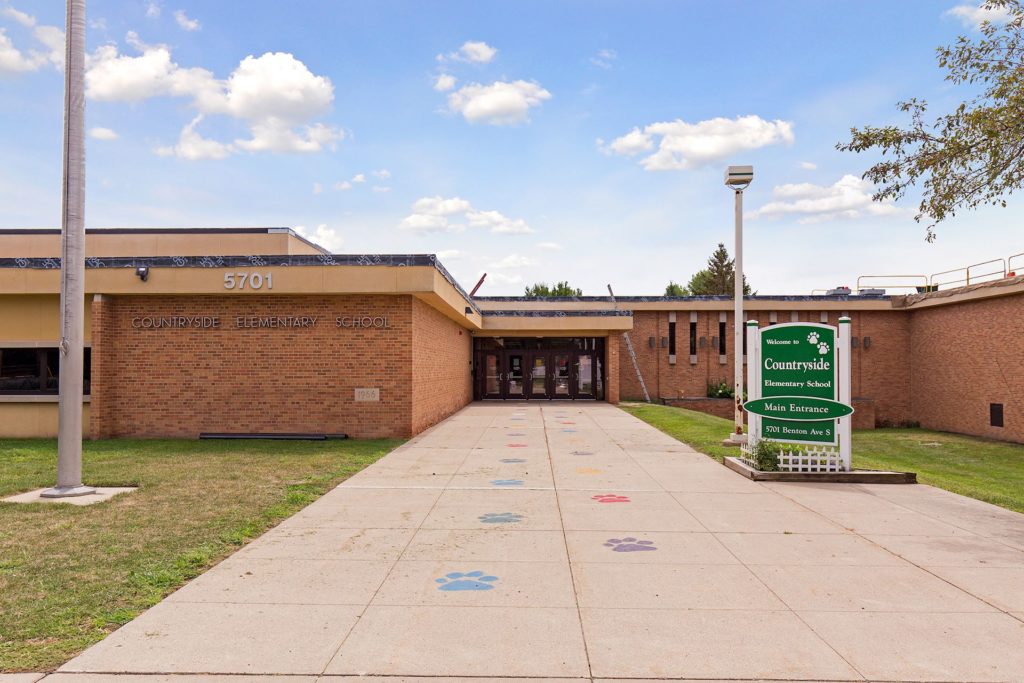 PARKS
Edina prides itself on providing premier public parks and facilities. Edina has nearly 40 award-winning public parks. Edina has golf courses, hockey rinks, an aquatic center, basketball courts, baseball fields, soccer fields, football fields, playgrounds, and some of the most beautiful parks you will ever see. Free wifi is available to use at all of the City's major facilities and some parks. Edina homes for sale are always located near great public parks.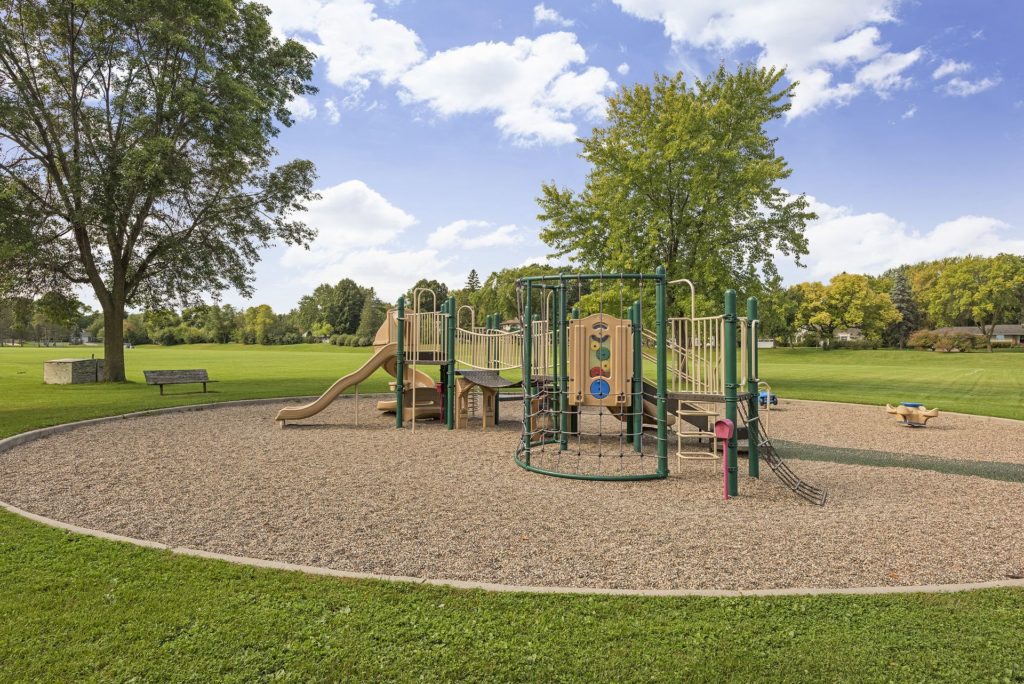 TRANSPORTATION
The Minneapolis-Saint Paul International airport is within 30 miles of Edina. The average travel time to work in Edina is 10% less than the Minnesota average and 20% less than the national average. The number of people who take public transportation in Edina is 11% greater than the Minnesota average and 23% less than the national average. The number of people who carpool to work in Edina is 19% less than the Minnesota average and 26% less than the national average. Homes for sale in Edina are in a great location with many options for transportation.
CRIME
The crime data reveals that the overall Edina, MN crime rates are 27% lower than in comparison to the Minnesota average and are 37% lower than the nation's average. In regards to violent offenses, Edina, MN has a rate that is 86% lower than the Minnesota average. Looking at crimes involving property, Edina, MN is 21% lower than the state average, and 30% lower than the country's average. Homes for sale in Edina, MN are in some of the safest areas you can find.
---
Specializing in luxury properties and condominiums, John T. Wanninger is a real estate professional in Edina. John Wanninger leads the JTW Partners group at Lakes Sotheby's International Realty Edina.
Follow John Wanninger's social media! Stay up to date with his Instagram and Facebook.