REAL ESTATE IN MINNEAPOLIS, MN
MINNEAPOLIS LAKES NEIGHBORHOODS & HOMES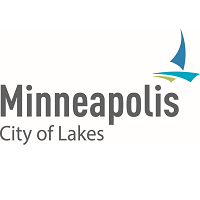 ---
HOMES FOR SALE ON MINNEAPOLIS LAKES MN
Minneapolis is on of the most beautiful cities in the world, in large part due to the lakes that populate the area. Lakefront homes for sale offer many options, whether you're looking into the real estate on the most northern lake, Lake Cedar, or the southernmost lake, Lake Harriett, there is real estate for every water lover.
The Minneapolis "Lake" real estate region includes homes on Lake Cedar, Lake Calhoun, Lake of the Isles and Lake Harriett.
THE EPITOME OF WATERFRONT LIVING
Many homes found in the Minneapolis Lakes area are picture-perfect urban retreats poised within the quiet, suburban neighborhoods outside of the city center. Craftsman style homes are most popular in this community, and both the new houses and older properties ooze curb appeal. Have you ever wanted to experience prime, waterfront living without being too far from the urban center? Then choose a home near one of the many pristine Minneapolis lakes.
---
Specializing in luxury properties and condominiums, John T. Wanninger is a professional in Edina real estate and Minneapolis real estate. John Wanninger leads the JTW Partners group at Lakes Sotheby's International Realty Edina.
Follow John Wanninger's social media! Stay up to date with his Instagram and Facebook.