Historically, when it comes to home buying most people aspire to go from apartments to single-family homes. After all, isn't owning your own plot of land with a wrap around porch the dream? However, nowadays there has been a swift changing trend in the market. For many, buying an apartment or condominium has become almost just as desirable as purchasing a large single-family house. Buying a condo is very popular amongst older generation. These individuals tend to be more established and stable. Moreover, they enjoy condo living because it offers less maintenance than single-family homes.
When buying a condo, homebuyers often look for convenience, amenities, and a general lower cost of living. Even luxury condos can be more fiscally smart than single family homes. Many condominium properties have full service maintenance and security personnel. These amenities are typically fixed into the cost of your condo unit. In today's market, many individuals who are buying a condo are new, young buyers as well. These buyers want the lifestyle and convenience of city living, but with the security and stability a condo can provide. This is especially true for those wanting to start a family. Buying a condo brings the excitement of city living and the ease of hotel living. As luxury condos emerge in Edina and Minneapolis, so do luxury shopping centers with lots of trendy bars and restaurants.
If you are thinking of buying a condo, but aren't sure where to start, keep on reading. Here are insights into the three main phases of buying a condominium.
THE FIRST PHASE OF BUYING A CONDO: RESEARCH AND PLANNING
Research online
Before actually getting out there, it's important to do online research. Become familiar with the availability, cost, condition, amenities, and the different types of condos for sale in your desired area. As a homebuyer, it's important to know what's out there. That way, when you start looking with a real estate agent, you know how to make smart decisions. And that's the next step, hire an agent.
Hire a real estate agent
It's important to hire a real estate agent who can help you navigate everything. This can be anything from budget, to location, to the technical details of securing a loan. To receive full-service real estate advice and support tailored to your specific needs, schedule a personalized consultation with John Wanninger.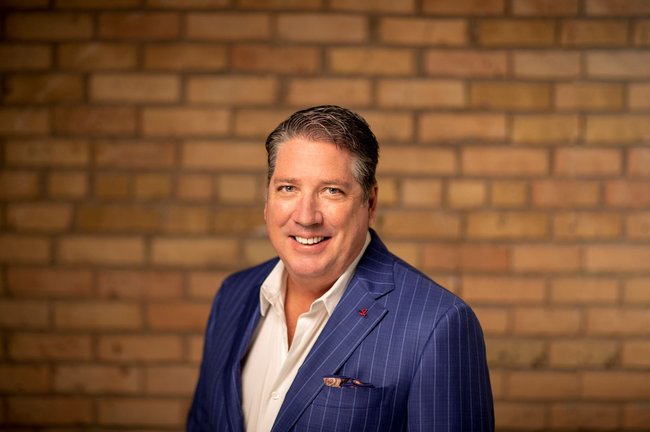 Get pre-approved
Together with your real estate agent, you can work with a mortgage consultant to get pre-approved on a loan. This process is important because it can help you determine your budget. In turn, this will help you confidently start looking for condos in earnest. In addition, being a pre-approved buyer can make you stand out to sellers. approval indicates that lenders are more likely to approve the deal.
Your lender can help educate you on this process. They can walk you through the details of the type of loan you'll need to secure. For instance, some first-time buyers prefer FHA loans. However, not all condo complexes accept FHA financing. By understanding the type of loan you qualify for early on, you can keep your search narrowed down to condos that are within your reach and budget.
Determine your criteria and wish list
After getting a pre-approved for a loan, with the help of your agent, it's critical to determine your wants and needs. Condos can be great for providing residents with flexible living options for buyers who want their own space. However, condos can also have strict regulations and guidelines. This is something to keep in mind while touring various condo complexes. Prior to touring condos in person, brainstorm some questions that may help narrow your search. This will help both you and your real estate agent find the best condo for you.
Questions that you may want to ask when touring a home include: Does the building allow pets? Does the building have on-site security features? Does the building have guest parking? Do you desire an apartment, townhouse, or condo? Are there designated areas for smoking? What are the condo HOA fees and what do they cover? Does the building have recreational facilities?
THE SECOND PHASE OF BUYING A CONDO: TOURING
Schedule showings
Once all the research, planning, and nitty gritty business of securing a pre-approved loan has been taken care of, you'll want to start looking. This is when the fun begins! With the help of your real estate agent, you can start scheduling showings and touring potential properties.
Do your due diligence on condos
Once you find the condo for you, you'll want to do your due diligence. This includes looking for damage and checking the condition of appliances. In addition, make sure everything from water pressure to the layout is to your liking.
Make an offer
The next step in buying a condo would be to make a strong offer. If you want the best chance of getting the condo, it's important to make a competitive bid.
THE THIRD AND FINAL PHASE OF BUYING A CONDO: INSPECTING AND CLOSING
Once and if your offer is accepted, the next step in buying a condo is to apply for a loan and have the condo appraised. Next, you will need to have the condo inspected for damage that you cannot see such as structural damage and plumbing and electrical issues. The main goals of closing is to inspect your new property, begin the title closing process and attending the final walk-through. Once complete, close the transaction by touring your condo one last time and sign the final closing and loan documents.
Now, congratulations and good luck with your new condo!
KEY TAKE-AWAYS
Buying a condo has three key phases. These include: Planning and research, Touring and selecting, and Inspecting and closing.
Planning and research: Hire your real estate agent, determine your criteria, desired location, budget, and wish list items. Get pre-approved for a mortgage loan.
Touring and selecting: Schedule showings and tour condos in person. Do your due diligence during tours, reach out for specific documents on condos you really like, then make an offer.
Inspecting and closing: Complete the condo buying process by getting the condo appraised and inspected, loan approval, beginning the title closing process, and attending the final walk-through. Once all others items are complete, attend (or electronically finalize) your closing.
If you're ready to get started on your journey to buying a condo, but need an expert to guide your way, contact John Wanninger today. John T. Wanninger is an industry veteran with over 30 years of experience in the Twin Cities real estate market. He specializes in luxury properties and condominiums. He and his team have been nationally recognized for in-fill redevelopment, restoration, and re-use of historic properties and leading edge architectural design of multi-family housing projects. Moreover, he has represented some of the most exclusive landmark projects in Edina, Minneapolis, and the surrounding Twin Cities areas. Through various partnerships, John has handled sales and marketing for projects like the Residences at the Westin Edina Galleria, The Lofts at International Market Square, Loop Calhoun Condos, Sexton Lofts, ELEVEN, 3021 E Calhoun Parkway, and more.
---
John T. Wanninger is a professional in Minneapolis real estate, specializing in luxury properties and condominiums. John Wanninger leads the JTW Partners group at Lakes Sotheby's International Realty.
To view all available real estate listings and properties in Minneapolis and the Twin Cities metro area, CLICK HERE. Contact John to set up an appointment or list your house for sale in Minneapolis today.
Follow John Wanninger's social media! Stay up to date with his Instagram and Facebook.