The ELEVEN Condos is a new construction condominium project located in downtown Minneapolis along the riverfront in the Mill District. ELEVEN Minneapolis marks the first residential condominium tower in the heart of the city.
The Robert A.M. Stern Architects designed the ELEVEN tower to be 41 stories and 550 feet tall. ELEVEN condos will have some of the premier luxury condominiums in Minneapolis. Furthermore, ELEVEN provides world-class design, unmatched standard finishes, thoughtful amenities and service, and urban conveniences. Not to mention, ELEVEN presents stunning views of Gold Medal Park, Stone Arch Bridge, Mississippi Riverfront, and the Minneapolis skyline.
Every aspect of ELEVEN marks something novel and momentous for the city and provides an original and exciting model for urban living.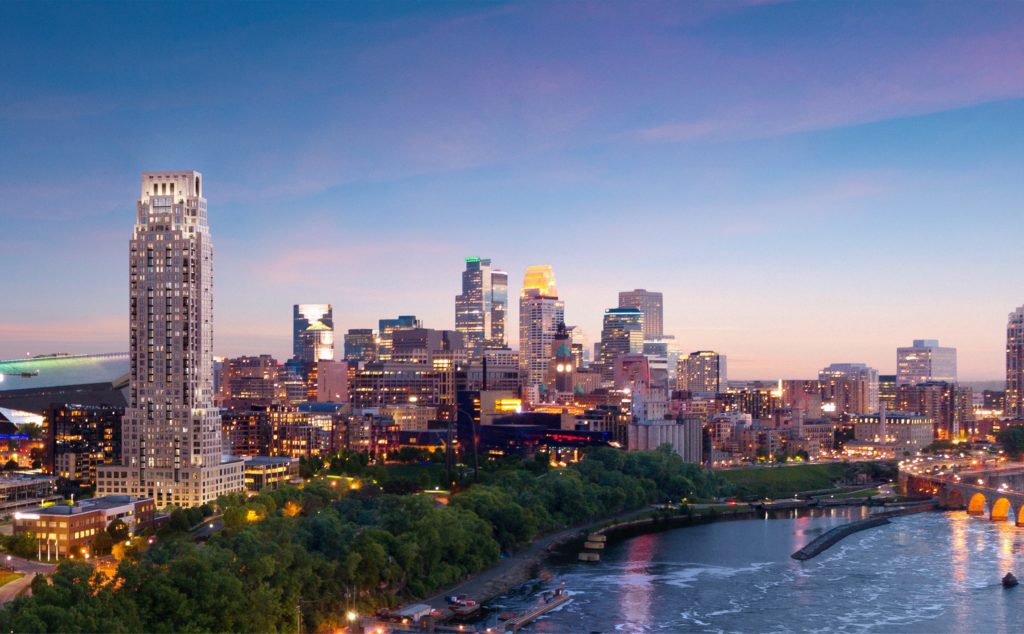 A Striking Silhouette For the Downtown Minneapolis Skyline
ELEVEN's sculptural quality finds its origins in the Art Deco tradition. This familiar, slender, aesthetic can be seen in Minneapolis' Rand and Foshay Towers, whose stepped-back crowns create strong silhouettes in the skyline. ELEVEN is similarly inspired by many of the pre-war residential buildings of New York and Chicago, long celebrated for being collections of homes in the city and sky. The windows on ELEVEN's double-height base are inspired by the arched stone buildings that neighbor it on the Mississippi, including the Stone Arch Bridge and the Southeast Steam Plant.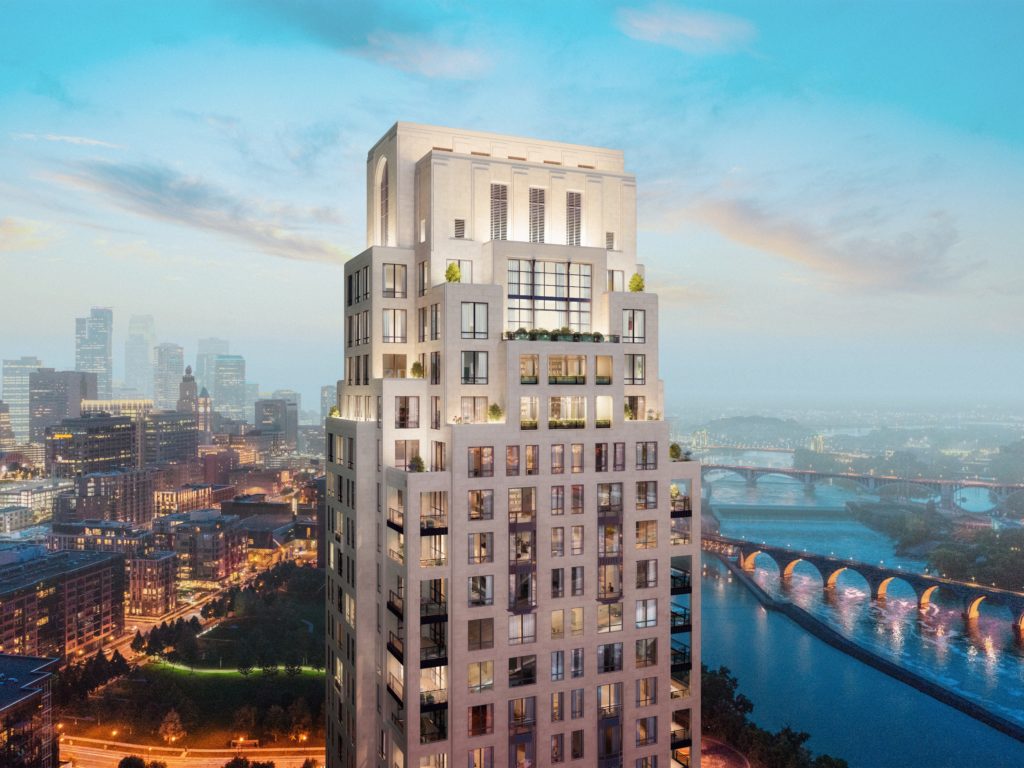 The Location
Currently under construction, the residential tower is located at 1111 West River Parkway, one of the most pristine neighborhoods in the area. Set along the Mississippi riverfront, ELEVEN works beautifully within the fabric of the Mill District.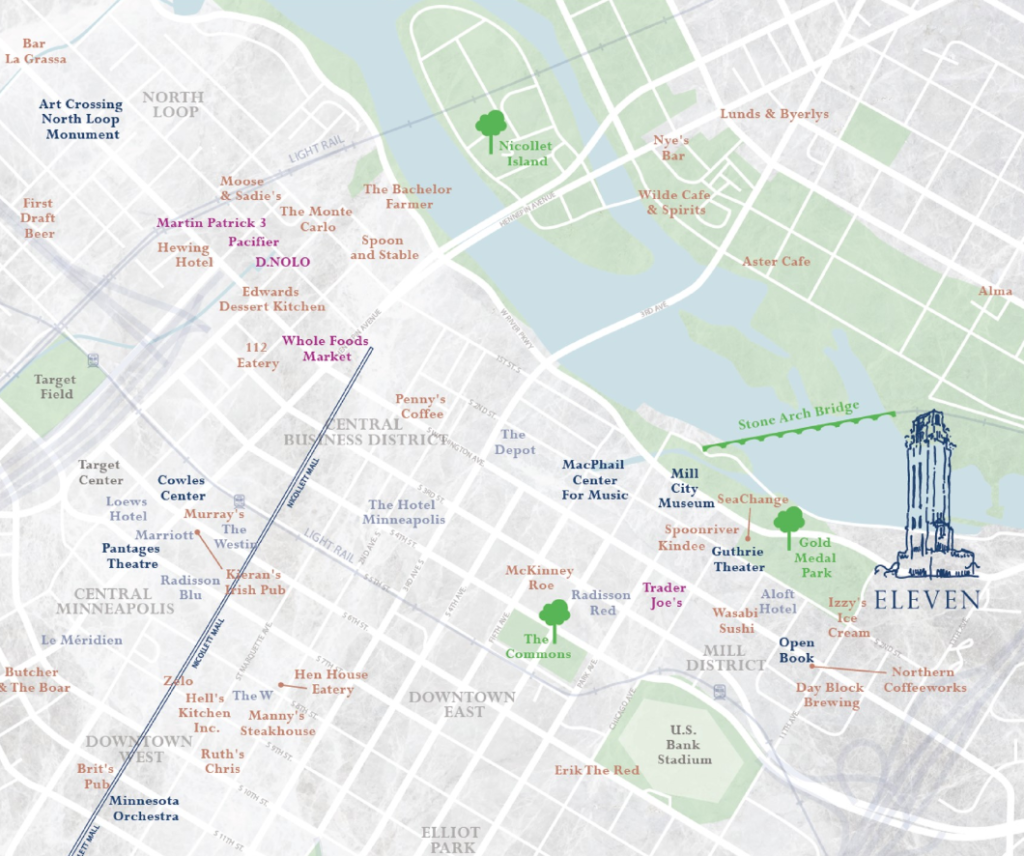 ---
Specializing in luxury properties and condominiums, John T. Wanninger is a professional in Minnesota real estate, notably his dealings with Edina real estate and Minneapolis real estate. Wanninger leads the JTW Partners group at Lake Sotheby's International Realty.
To view more renderings of ELEVEN, check out John Wanninger's Instagram and Facebook pages.
Eleven condos are marketed exclusively by WMG Partners, John Wanninger, Kevin Mullen and Ben Ganje.