With Minneapolis expanding at its fastest rate since 1950, population projections are expected to increase 10 percent between 2010 and 2020. Minneapolis real estate is experiencing one of its largest growths since the foundation of the midwestern city in the mid 19th century! Although public perception relegates Minneapolis to a simple midwestern city, it is actually a thriving metropolis. This hustling municipality is complete with delicious eateries, beautiful parks, music, and nightlife. Not to mention, its home to some of the most talented artists in history, such as Prince and F. Scott Fitzgerald. 
Minneapolis is a hidden gold mine when it comes to real estate investment. Not only does Minneapolis have one of the lowest vacancy rates in the U.S., it also has a steady year-over-year growth. Home to 19 Fortune 500 companies, the Minneapolis real estate housing market is and will continue to be an investment oasis for real estate investors.
Minneapolis is a city as stunning as it is diverse. The city is divided into 11 different communities. Within each of those communities, are smaller neighborhoods, equaling a total of 81 neighborhoods in Minneapolis. Those who crave the excitement of city life, will likely find a home in the downtown district. Meanwhile, those seeking a laid back and family-oriented environment will most likely want to reside in the surrounding neighborhoods. Now, let's take a look at the top lifestyles Minneapolis real estate provides, and the advantages behind each one. 
URBAN LIVING IN DOWNTOWN MINNEAPOLIS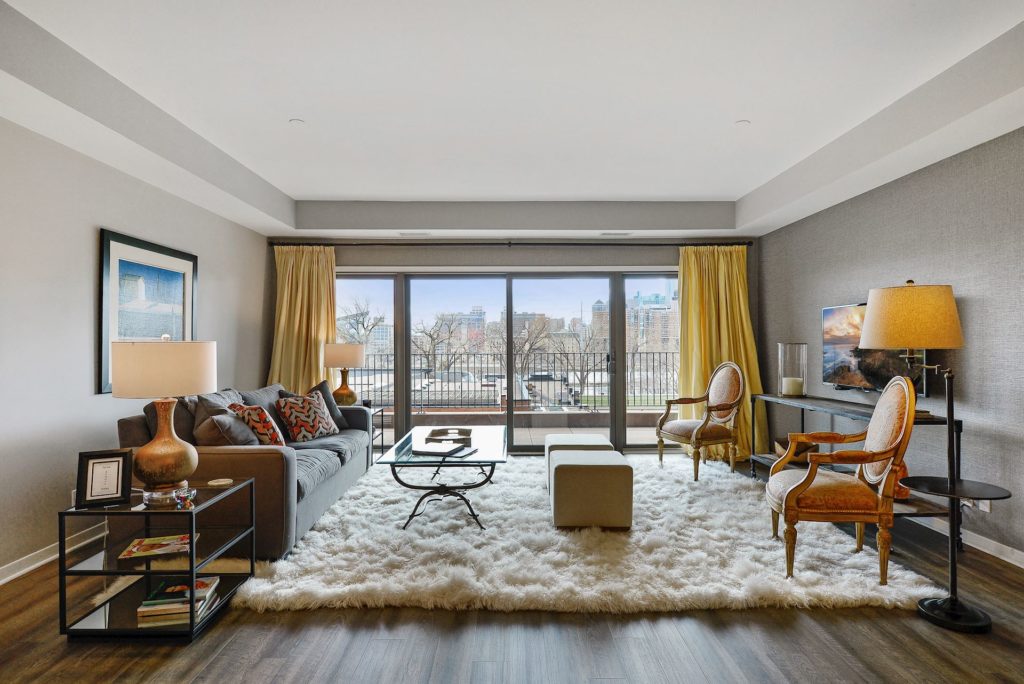 Clientele looking for a modern, vibrant aesthetic will find a multitude of residential buildings to choose from in Downtown Minneapolis. Moreover, downtown Minneapolis lays on the west bank of the Mississippi River, and the city layout is on the traditional grid system, with deviations around the river, and the city's lakes, creeks, and parks.  
The architectural aesthetic with stunning views of the Minneapolis skyline create a mix between artistry and modernity. Properties like 100 2nd Street SE serve as luxurious spots to enjoy the Aquatennial and July 4th fireworks. Walking distance from Whole Foods Market and seven minutes from the U.S. Bank Stadium, 111 4th Avenue North is situated in a central location in Minneapolis. Therefore, residents can easily see a Vikings game before dining at top restaurants like Spoon and Stable, Bachelor Farmer, or Monte Carlo.
ELEVEN MINNEAPOLIS
Next up in picturesque downtown Minneapolis real estate is the world-class condominium project. Set along the Mississippi riverfront, ELEVEN is a new beacon for the Minneapolis skyline. Currently under construction, the residential tower is located at 1111 West River Parkway, one of the most pristine neighborhoods in the area. Every aspect of ELEVEN marks something novel and momentous for the city. Standing at thirty nine stories, ELEVEN provides an original and exciting model for urban living. In addition, ELEVEN is complete with unobstructed views of Downtown, the Mississippi River, and the Stone Arch Bridge.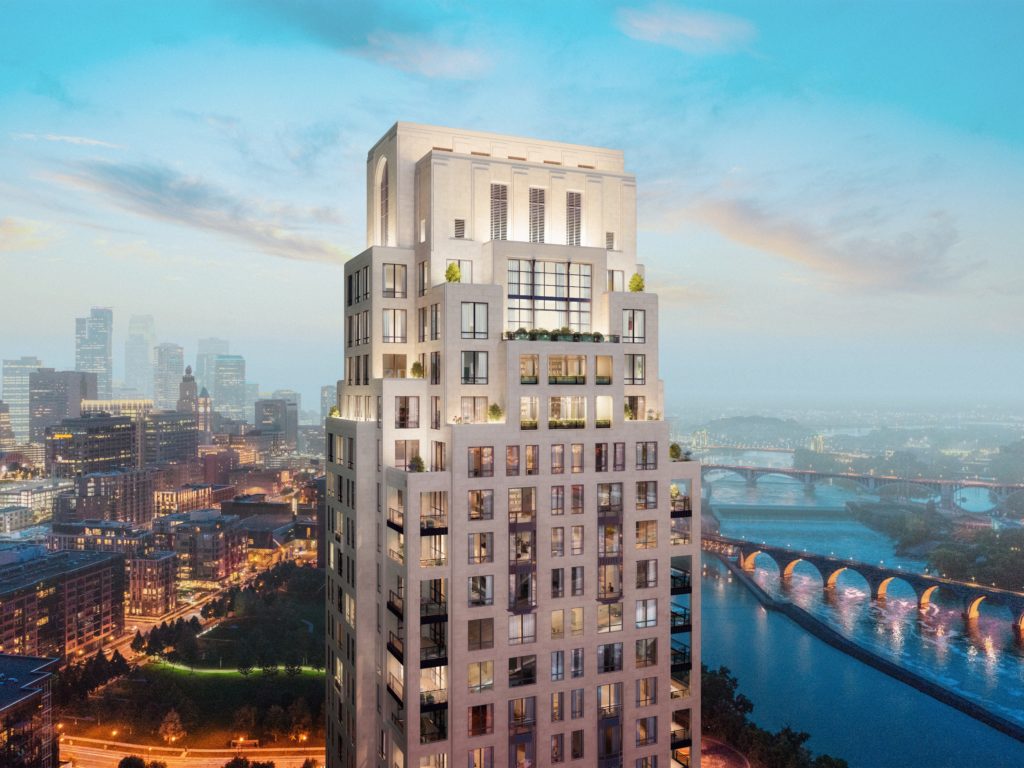 ELEVEN offers residents the unique experience of living amongst history. For instance, the building overlooks the always inspiring Gold Medal Park. Plus, ELEVEN provides easy access to vibrant art museums, theaters, and music venues. In fact, the famed Guthrie Theatre is only a two minute walk away. With a three stage theatre, the Guthrie has produced Tony Award winning productions. It's no wonder Minneapolis is ranked second in the country behind New York for theatre seats per capita. Minneapolis is one of the great cultural epicenters of the Midwest.
SUBURBAN PARADISE
The suburbs surrounding Minneapolis offer every kind of suburban living you could want. From older suburbs with character to charismatic downtown districts, there are upscale areas and affordable choices. People seeking the perfect mix between city living and small-town charm, will most likely find their home in one of the many amazing suburbs. To learn more about the various suburbs surrounding the Twin Cities, check out our blog here.

---
Specializing in luxury properties and condominiums, John T. Wanninger is a professional in Minnesota real estate, notably his dealings with Edina real estate. Wanninger leads the JTW Partners group at Lakes Sotheby's International Realty.
To view all available John T. Wanninger listings. CLICK HERE
Follow John Wanninger's social media! Stay up to date with his Instagram and Facebook.