Minneapolis and adjoining St. Paul make up the Twin Cities. Despite being the third largest urban area in the Midwest after Chicago and Detroit, the Twin Cities don't experience much tourism. The city of Minneapolis is not famous or nationally recognized the same way other cities in the nation are. However, that doesn't mean you should take Minneapolis off of your radar. In fact, Minneapolis is among the best places to live in the United States. According to U.S. News & World Report's 124 Best Places to Live in the USA, Minneapolis-St. Paul is ranked the 6th best place to live. The booming metro area is ranked right behind Denver, Des Moines, and Colorado Springs.
WHY IS MINNEAPOLIS AMONG THE BEST PLACES TO LIVE?
You may be asking yourself, what is the great appeal that makes Minneapolis one of the best places to live in the United States? Well, there's a lot more than you may think.
Minneapolis is a large city, filled with locals, eateries, greenery, and businesses, all of which add to the quaintness and homeyness of the city. While Minneapolis has a large city feel like Chicago, it also has the essential small-town vibe that is crucial for raising kids. A summer day can be spent on the lake with your family, but end in a candle-lit dinner at a high-end restaurant in the city. Minneapolis truly has something to offer to everyone.
A MODERN METROPOLIS
When thinking about the city, a few things immediately come to mind. Minnesota is home of Spam and the land where Target headquarters was founded. But, aside from meat products, retail stores, and snow-packed winters, there is a lot more substance, history, and charm in Minneapolis.
Today, Minneapolis is considered an economic hub. But, in the 19th century, it was a great production center known for its milling industry. Actually, General Mills was founded in Minneapolis and is still to this day headquartered in a nearby suburb. General Mills is one of the hundreds of corporate companies that are based out of Minneapolis. From large retail stores to banks to computer technology companies, little Minneapolis is not a penny short of good business.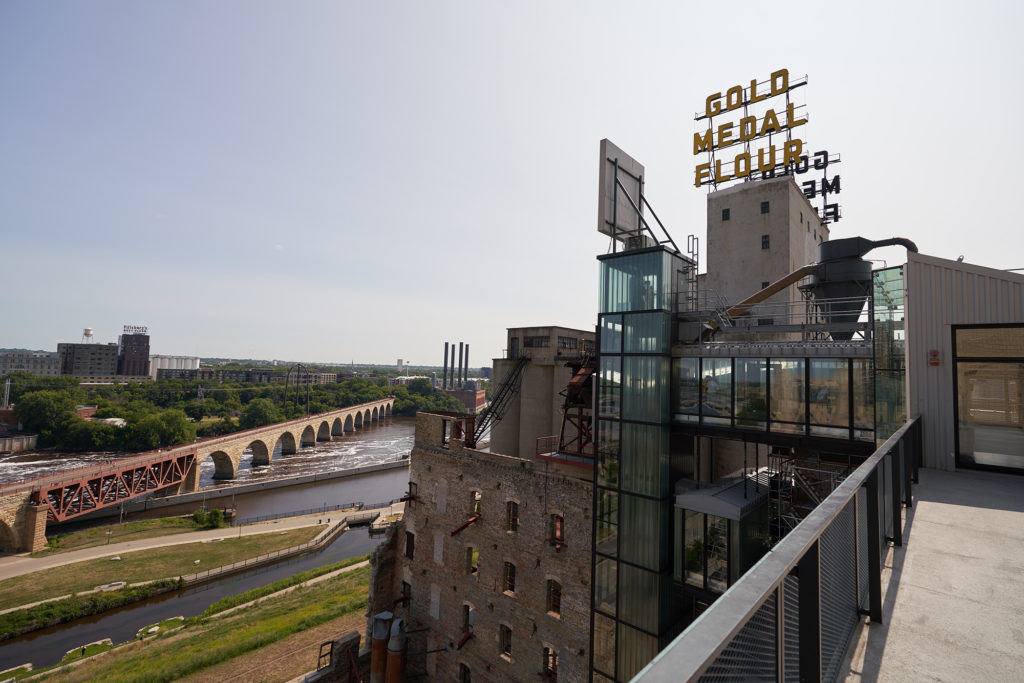 COST OF LIVING
With all of these companies, employment rates have stayed at a consistent low for years now. The unemployment rate is 2.7% and the average annual salary is $56,030. In comparison to overpopulated cities such as Los Angeles, the unemployment rate is almost double. Even though the population sizes differ massively, the fact of the matter is that Minneapolis has plenty of jobs for locals and young adults. In addition, the cost of living is cheaper than similarly sized cities according to the U.S. News Rankings. When comparing the average prices of homes, Minneapolis real estate is a little more expensive than the average US home. But, if compared to cities-alike, the price of homes is astonishing low.
WHAT IS THERE TO DO IN MINNEAPOLIS-ST. PAUL, MN?
Aside from history, jobs, and low unemployment rates, living in Minneapolis is fun and has a lot to offer. From city lovers to nature enthusiasts, Minnesota can please all types of people. Minneapolis is busy with skyscrapers, restaurants, bars, museums, etc. While at the same time the city is surrounded by small and large lakes, waterfalls, and natural beauty. In a single day, it's possible to take the boat out and enjoy awesome lake activities then as night falls, hit the town to relish in beautiful lights and a great bar scene.
In Minneapolis, food options are far from limited. From exotic Thai food to modern contemporary, there is something for everyone. Some of the world's top chefs have opened restaurants in the small city. Some of which are so difficult to get a reservation, you'll have to plan a month in advance. For example, Demi. It is Gavin Kaysen's third restaurant and it has people traveling hours to try to chef's exquisite food. Since a spot in the restaurant is such high demand, reservation just won't do. Tickets go on sale on the first day of the month and sell out within the day. The two menu options, one for $95 and the other for $125 can both be paired with Kaysen's recommended beverages.
Mucci's Italian originated in St. Paul. The cuisine was so beloved that a new location just opened in the heart of Minneapolis. The new location has more traditional Italian dishes to offer and a full bar!
But good food doesn't stop at Italian. Chef Alejandro Castillon prides himself for his corner taco restaurant. The fun, young ambiance is perfectly paired with delicious tacos and an infamous empanada. On the corner of Lake Street and Lyndale Avenue, the restaurant is often filled with hungry locals.
MINNEAPOLIS IS ONE OF THE BEST PLACES TO LIVE
Ultimately, Minneapolis is ranked number six on the best places to live in the US because it has numerous things to offer every family. When raising children, there are plenty of under-the-sun activities to choose from, while at the same time having an adult-escape deep in the city. For those who want a large city, but small-town charm, consider real estate in the twin cities. To learn more about real estate growth, check out our blog here.
---
Specializing in luxury properties and condominiums, John T. Wanninger is a professional in Minnesota real estate, notably his dealings with Edina real estate. Wanninger leads the JTW Partners group at Lakes Sotheby's International Realty.
To view all available John T. Wanninger listings. CLICK HERE
Follow John Wanninger's social media! Stay up to date with his Instagram and Facebook.