EDINA REAL ESTATE AND HOMES FOR SALE
Edina is one of the most affluent Twin Cities suburb in Minnesota. Located immediately southwest of Minneapolis in Hennepin County, Edina offers residents a suburban lifestyle. Many major highways run through Edina. Thus, making it easily accessible to all within the metropolitan area. Edina has 40 award-winning public parks. In addition, it hosts one of the top school districts in the country and has numerous high-quality retail shopping centers. This is why Edina homes are the most sought-after and well-maintained residences in the state.
There are many different types of Edina real estate properties and homes for sale. These include single-family homes, condos, townhomes, twin homes, waterfront homes, and Edina luxury homes. There are also many different styles and periods of Edina homes. For instance, colonial, tudor, cape code, mid-century, colonial, contemporary, rambler, two-story, and 1.5 story homes are some of the most common. Another popular style of home in Edina is the Mediterranean two-story home. With so many different kinds of beautiful residences, Edina is the place to be. View and learn about Edina Neighborhoods and search neighborhood homes for sale.
EDINA NEIGHBORHOOD HOMES
Edina has 45 distinct, high-quality residential neighborhoods within 16 square miles of its border. These neighborhoods are in some of the most desirable locations. Most of which are surrounded by beautiful parks, trails, tree-lined streets, golf courses, lakes, and creeks. Each neighborhood is unique. There are four subdivisions, including: Northeast Edina, Northwest Edina, Southeast Edina, and Southwest Edina. The most exclusive Edina homes are in West Edina neighborhoods and the northeast neighborhoods. You can find Edina luxury homes, mansions, and high-end real estate for sale all throughout the city. Indian Hills, Hilldale, Rolling Green, Parkwood Knolls, Country Club, and Sunnyslope are among these.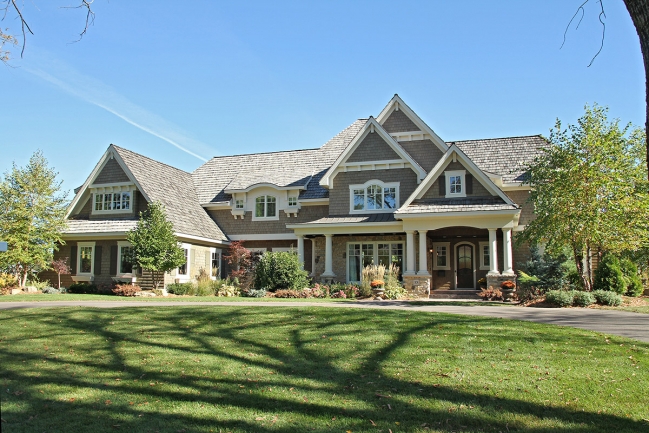 SINGLE-FAMILY HOMES IN EDINA
Thinking about purchasing a single-family home in Edina, MN? Minnesota's best single-family housing stock includes Edina single-family homes for sale. In fact, Edina has some of the most beautiful single-family homes in the entire country. Many of these homes have pools, tennis courts, sports courts, and home theaters. Moreover, they are often located on golf courses or near a body of water in Edina. These homes are located near top-of-the-line parks in a school district that ranks among the best in the country.
LUXURY HOMES IN EDINA
From the high-quality retail shopping centers to private and prestigious country clubs, Edina is all about luxury living. Edina has more million dollar plus homes for sale than almost any other city in the state of Minnesota. In fact, some of Minnesota's most luxurious and exclusive real estate available is in Edina.
Edina has the most well-establish and well-known luxury home neighborhood in the Twin Cities. This includes Edina Country Club, Rolling Green, and Indian Hills. Edina Country Club is a collection of 500 homes historically preserved in a variety of classic styles. Rolling Green is a small subdivision of ultra luxury homes and estates. Indian Hills is a collection of Edina luxury homes surrounded by two beautiful lakes and gently rolling hills. In recent years, hundreds of new construction luxury homes have been built. These are mainly located in the Northeast Edina neighborhoods such as Arden Park, Morningside, Minnehaha Woods, and Golf Terrace Heights.
Edina is the peak of the luxury lifestyle in Minnesota. Edina has some of the best luxury real estate in the state and region. Find the best luxury million-plus condos and homes for sale like the Edina Westin Galleria condos. Moreover, Edina has various high-end medical facilities that provide quality health care. For instance, residents can receive high-quality medical attention at Fairview Southdale and many nearby specialty doctors and clinics. In addition, Edina is home to several 4-star hotels like the Westin Galleria.
Not to mention, all of the luxury retailers and boutiques and award-winning restaurants. You can shop and dine to your heart's content at luxury establishments throughout Edina Galleria and Southdale Mall. With so many great amenities, it's no wonder that Edina is ranked as one of the top cities in the United States to live, work, and raise a family! Find Edina upscale real estate for sale and Edina luxury homes for sale with a real estate agent expert like John Wanninger.
WATERFRONT HOMES IN EDINA
Edina also has a surprising number of waterfront homes and properties. Many people don't realize how many Edina waterfront homes for sale are available. Edina is blessed with an array of wonderful lakes found all throughout the city. Lake Harvey is in the Golf Terrace Heights neighborhood, Lake Edina is in the Lake Edina neighborhood, Hawkes Lake is in the Countryside neighborhood. Moreover, Melody Lake in the Melody Lake neighborhood, Arrowhead Lake and Indianhead Lake are in the Indian Hills neighborhood, and Lake Cornelia is in the Lake Cornelia neighborhood. There are beautiful waterfront homes around all of these Edina lakes.
Most of these Edina luxury homes are in the $1,000,000+ price range, with some in the $2,500,000-$4,000,000 range, depending on the lake frontage and access. As with most Edina luxury homes, Edina waterfront homes are usually very spacious, and offer spectacular views of the surroundings all year round. In addition, these properties offer residents an active lifestyle. Not only are there beautiful views, there are plenty of outdoor activities available as well. You can canoe or paddleboat in the summer months, and play pickup hockey or skate on home-made ice rinks in the winter months. No matter what season it is, residents always have something to do. Edina waterfront homes for sale are some of the most beautiful places to live in all of Minnesota. They have great architectural details and an array of amenities for luxury living at its finest.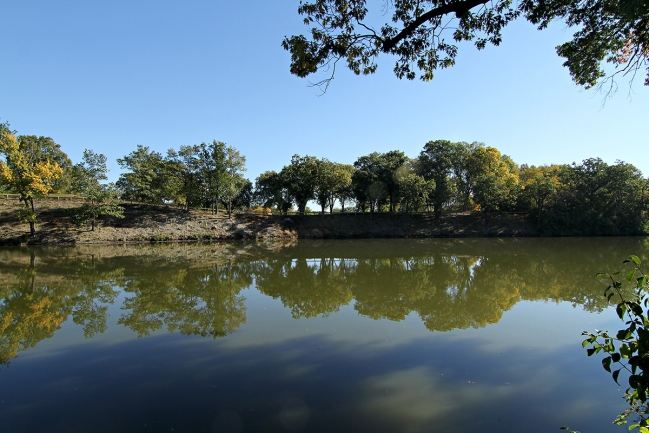 CONDOMINIUMS IN EDINA
As you can probably gauge by now, Edina has a lot of great neighborhoods, a great school district, and a great array of homes for sale. With that being said, Edina condos for sale are some of the most sought-after condominiums in Minnesota. There are many different types of condos in Edina. For instance, the luxury condos at the Residences at the Westin Edina Galleria, 5000 France, and 8 on France. Mid-range condos in Edina include those at The Henley of 50th & France, Village Homes of Centennial Lakes, and Grandview Square. More affordable, pre-1990 condos are available in the Cahill, Dewey Hill, Bredesen Park, Todd Park, Parklawn, Edinborough, Promenade, and Centennial Lakes neighborhoods.
In Edina, you can easily find condos for sale that match your budget and lifestyle. Edina condo associations offer a variety of amenities, depending on the community. These can include swimming pools, exercise rooms, storage rooms, wine cellars, community meeting rooms, party rooms, underground parking, assigned parking, security, professional management, and car washes. Finally, most Edina condos will allow cats and other small pets, and will allow owners to rent units long-term. To view John's current condominium development projects in Edina, click here.
JOHN'S CURRENT EDINA LISTINGS
John Wanninger leads the JTW Partners Group at Lakes Sotheby's International Realty. For over 30 years, John has represented home buyers and sellers in the Edina real estate market. John currently represents several homes in Edina, including luxury homes, waterfront properties, new constructions, and condos.
NEW CONSTRUCTION, SINGLE-FAMILY HOME FOR SALE AT 5312 HALIFAX AVENUE SOUTH
5312 Halifax Avenue South is a new construction, single-family home built by Great Neighborhood Homes. This home, located in South Harriet Park, will be completed in 2020. Great Neighborhood Homes is known for their great design, scale, and attention to detail, which shows in this new construction project. 5312 Halifax Avenue South is a well-designed cottage style home with clean lines and modern touches. Lots of options for the yard with this deep .38 acre lot. This home is just a few short blocks to 50th & France, the brand new Arden Park, the restored Minnehaha Creek, and Edina Country Club. Minnesota MLS #5325397.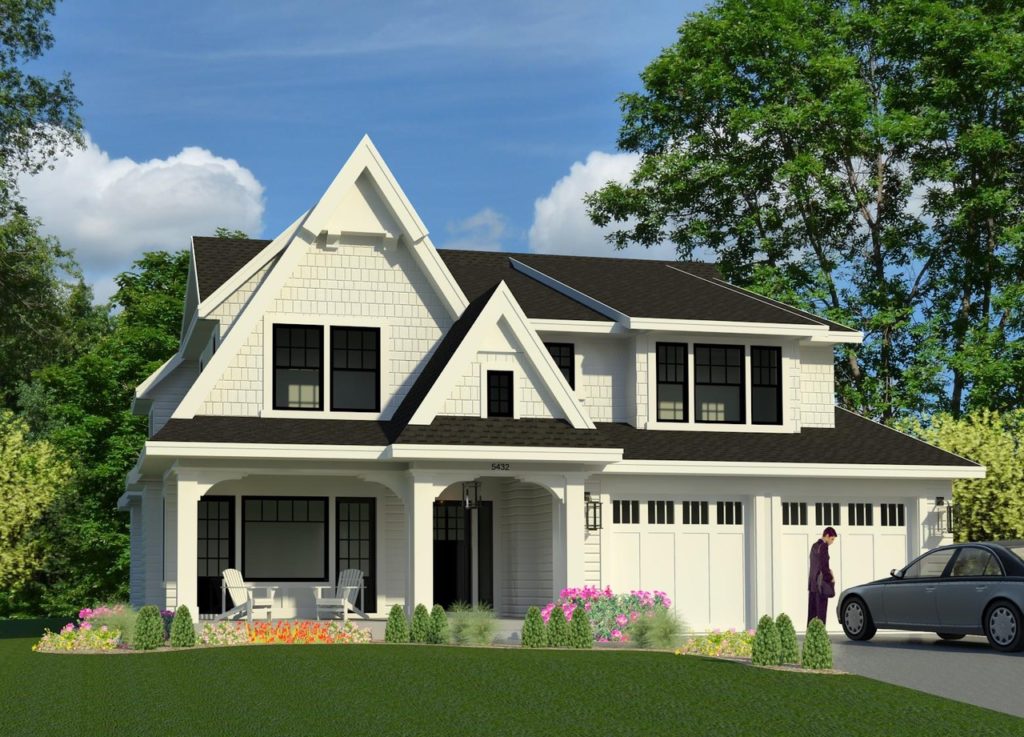 NEW CONSTRUCTION, SINGLE-FAMILY HOME FOR SALE AT 4500 58TH STREET WEST
4500 58th Street West is a new construction, single-family home built by Great Neighborhood Homes. This property is situated in the Minnehaha Woods neighborhood on a large corner lot with a sidewalk that provides direct access to Concord Elementary School, Pamela Park, and Edina Country Club. The home will face 58th Street. This beautiful 3,319 square-foot home has four bedrooms, three and a half bathrooms. There are three garage stalls, a concrete driveway, and a gorgeous yard. With 0.231 acres, owners will have the option for a sport court and a bonus room if these please. To view more photos and details, check out the 4500 58th Street West listing page. Minnesota MLS #5230227.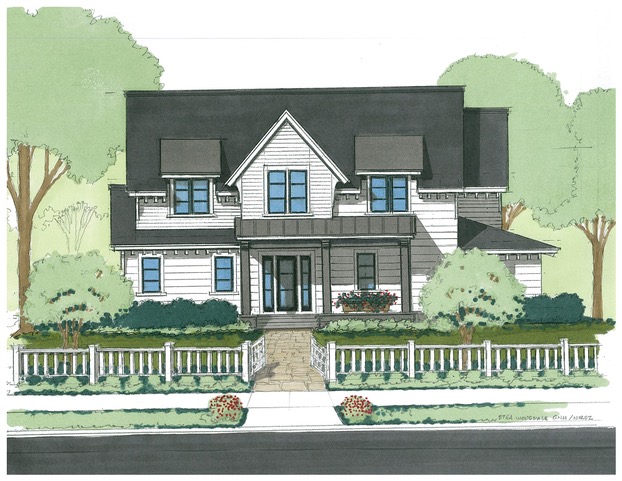 NEW CONSTRUCTION HOME FOR SALE AT 6237 KNOLL DRIVE
6237 Knoll Drive is also a new construction, single-family home built by Great Neighborhood Homes. This 5,926 square foot property is located in the Parkwood Knolls neighborhood. The timeless two-story modern farmhouse home is situated on a massive 0.7 acre walkout lot. Surrounded by mature trees, this beautiful home ensures residents privacy and seclusion, making it a perfect family home. The 5 bed, 4 ½ bath house features large floor-to-ceiling windows. These showcase the incredible pond views and fill the home with natural light. Furthermore, the open floor plan, multi-sport court, and upper level bonus room make this an ideal family home. Not to mention, it's located near Hopkins and Edina schools, Walnut Ridge Park and Van Valenburg Park. To view more photos and details, check out the 6237 Knoll Drive listing page. Minnesota MLS #5194813.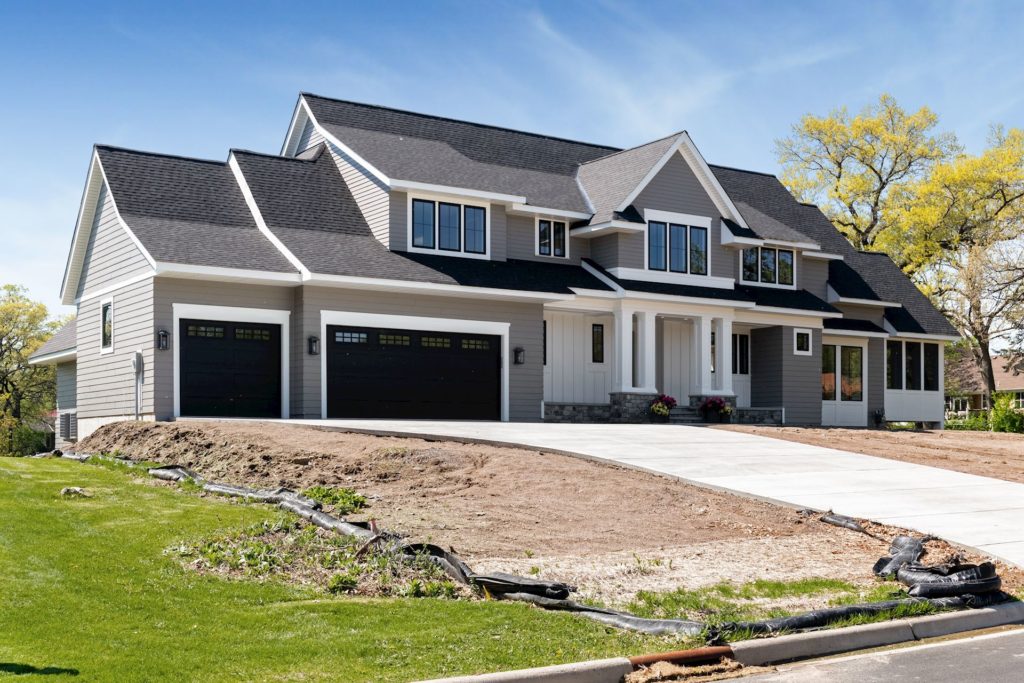 LUXURY HOME FOR SALE AT 4712 ANNAWAY DRIVE
4712 Annaway Drive offers a prime tear-down opportunity in Edina's Rolling Green neighborhood. This is perhaps the last opportunity to build your dream luxury home on Interlachen Country Club. Overlooking the 4th hole, this 1.17 acre Gold Coast site is level and ideal for building. Interlachen was designed by Donald Ross and has been the host of many tournaments, including the 1930 US Open won by Bobby Jones. In other words, Rolling Green presents some of the most beautiful luxury homes for sale in Edina. To view more photos and details, check out the 4712 Annaway Drive listing page. Minnesota MLS #4674422.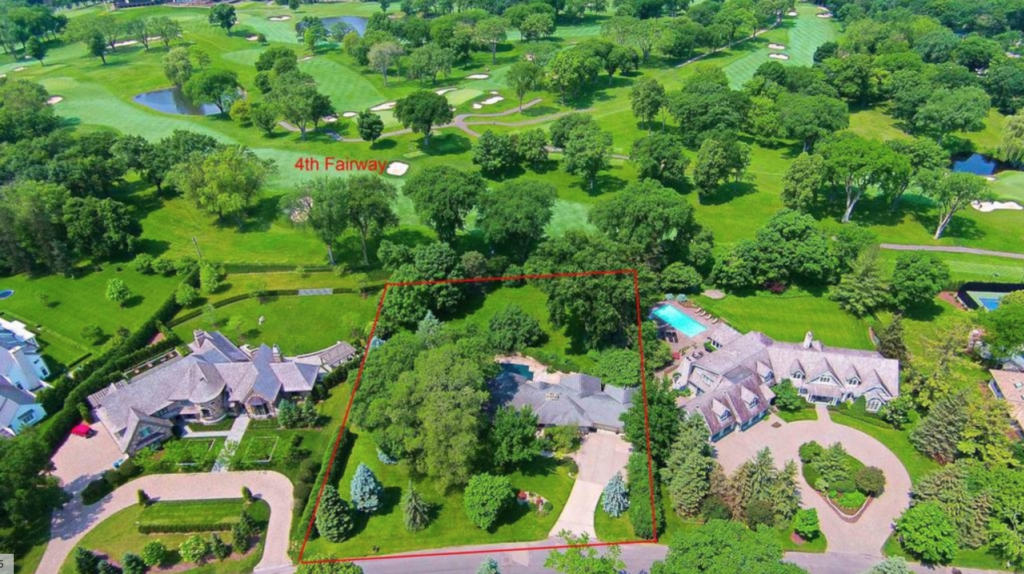 LUXURY HOME FOR SALE AT 4924 GREEN FARMS CIRCLE
4924 Green Farms Circle is a luxurious 6 bed, 6 bathroom home in the Parkwood Knolls neighborhood. This beautiful home combines a mixture of both classic architecture and modern touches. The property features a formal circular drive that leads to an impressive entry and grand foyer. Furthermore, the home boasts high ceilings and large windows. These fill the rooms with natural, warm light. The master retreat, private from all the other bedrooms, makes the home a great place for family living. In addition, the lower level features a movie theatre, billiards, and more. Thus, making it a great home for holiday parties and family get-togethers. To view more photos and details, check out the 4924 Green Farms Circle listing page. Minnesota MLS #5143176.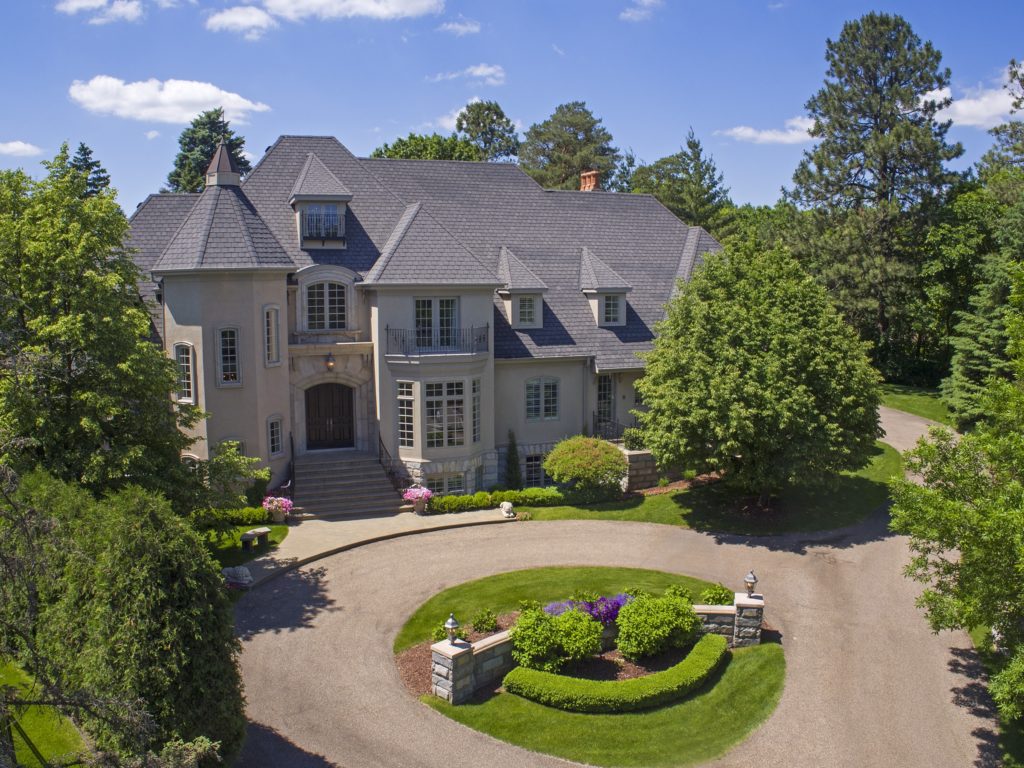 CONDOMINIUM UNITS FOR SALE AT 3021 EAST CALHOUN PARKWAY
Searching for a unique home near Lake Calhoun? Look no further. 3021 E Calhoun Parkway brings a unique opportunity to home buyers. Now available, own one of three top floor residences. This Edina/Minneapolis condominium has an incredible outdoor space and walls of glass facing Lake Calhoun. As a result, 3021 E Calhoun Parkway presents fine urban living set within the tree canopy of Uptown, MN. Moreover, all residences have 3,200 interior square feet and 1,500 exterior square feet. In addition, each unit has 2 walls of glass and 2 parking stalls + storage. To view more photos and details, check out the 3021 East Calhoun Parkway listing page.
WATERFRONT PROPERTY FOR SALE INE DINA
John has several new waterfront property listings coming up. Stay tuned for more details.
---
Specializing in luxury properties and condominiums, John T. Wanninger is a Minneapolis real estate professional. John Wanninger leads the JTW Partners group at Lakes Sotheby's International Realty Edina. He has over 30 years of experience, making him a trusted and valuable real estate agent.
To view all available real estate listings and properties in Edina, MN and the Twin Cities metro area, CLICK HERE.
Follow John Wanninger's social media! Stay up to date with his Instagram and Facebook.
Contact John today to set up an appointment or list your house for sale in Edina.