MINNEAPOLIS IS AN ECONOMIC HUB AND THRIVING METROPOLIS
Minneapolis grew into a city in the mid 19th century with the arrival of immigrants from Scandinavia. The area became a commercial center with the taming the waterfalls on the Mississippi River to grind wheat and drive the timber trade. The milling industry was once the largest in America. General Mills was founded, and is still headquartered in the Minneapolis suburb of Golden Valley. The local milling industry, however, began to decline in the 1950s. This caused Minneapolis to refocus on becoming an economic hub rather than a production one.
Today, Minneapolis is a modern city in the upper midwest that is drawing the attention of Millennials across the country as a thriving location to start a career and family. Many corporate headquarters are based here. In addition, industries like banking, medical technology, health care, retail, and computer technology are all important to the local economy. Minneapolis is home to many Fortune 500 companies such as 3M, UnitedHealth Group, Target, Best Buy, and of course, General Mills. These all offer long term career paths for individuals relocating to Minneapolis.
WHAT YOU CAN LOOK FORWARD TO ABOUT RELOCATING TO MINNEAPOLIS
LIVING IN MINNEAPOLIS
The population of Minneapolis has grown upwards of 40,000 in the last 10 years. According to worldpopulationreview.com the population of Minneapolis in 1950 was 521,718. By the 1990's the population had decreased to 368,383 resulting in almost a ⅓ of the population moving out of Minneapolis. A new population growth cycle started in the 1990's and continues today as people are relocating to Minneapolis. Today, there are over 410,000 people living in Minneapolis, and 5.5 million in the entire state of Minnesota. In the next 20 years it's very likely that Minneapolis will surpass its historic high in the 1950's.
ENTERTAINMENT AND CULTURE
The lifestyle of Minneapolis is a big draw, especially for Millennials. The local Minneapolis arts and entertainment scene is very lively, especially in terms of music. There are many local musicians who frequently perform at local venues. Music fans often have to pick between which live performances they want to see on the weekends. First Avenue, is a rock venue that opened in 1970. Today, this is where most indie acts play and perform. This is an iconic location, hosting some of the most well-known artists, including Minnesota born, Prince. Moreover, bands touring the nation and globe almost always stop in Minneapolis or St. Paul. The Target Center hosts almost all major stars.
Art is a prime part of Minneapolis' culture and history. Minneapolis hosts three major art galleries. The Minneapolis Institute of Arts is a large, extensive gallery covering every major period with art from around the world. The Walker Art Center is a modern and contemporary art center in the Lowry Hill neighborhood of Minneapolis. This has become one of the most-visited modern art museums in the United States. Especially with it's close proximity to the Minneapolis Sculpture Garden and the Cowles Conservatory. The third major art gallery is the Weisman Art Museum. Furthermore, the Northeast Minneapolis arts district is home to many small studios and galleries. These typically feature the work of artists, sculptors, and photographers.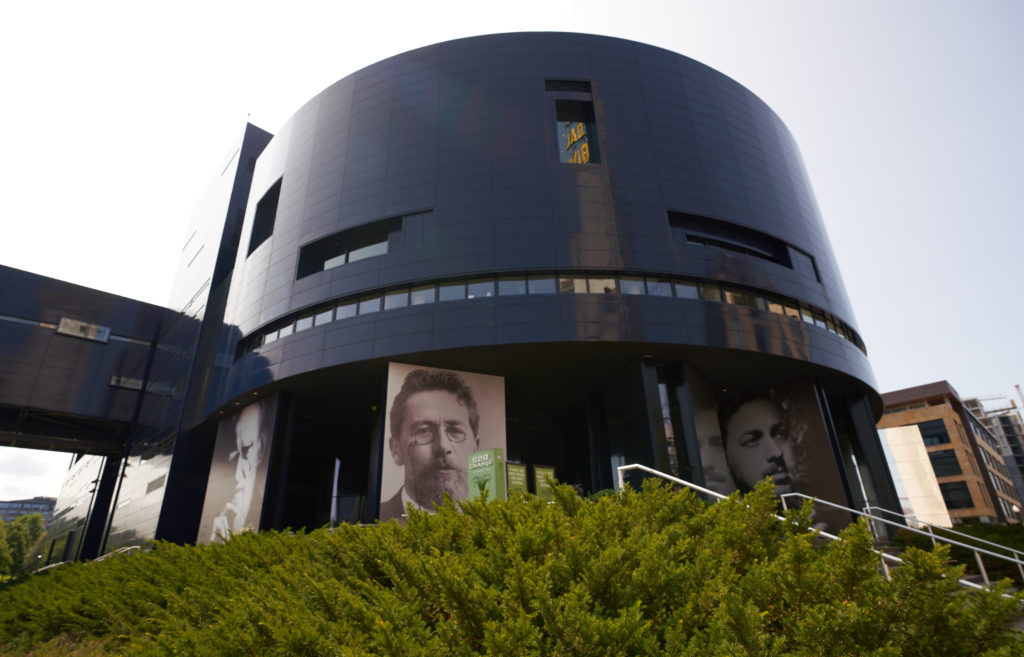 Minneapolis coffee shop culture also has a strong presence in the city. There are a great deal of coffee shops as well. Most of which also serve as small music venues, art galleries, and community gathering spots. Nightlife in Minneapolis thrives in downtown Minneapolis and Uptown Minneapolis. In addition, there are plenty of bars and entertainment located near the University of Minnesota and the Northeast Minneapolis areas. In conclusion, there are so many things to do and opportunities to purse here. Thus, it's no wonder so many people are excited about relocating to Minneapolis.
THE MINNEAPOLIS REAL ESTATE MARKET
With more and more people relocating to Minneapolis this creates a demand for real estate in the Minneapolis area resulting in a term known as a Sellers Market. In 2019, Minneapolis has been predominantly in a Seller's Market which means the demand for property exceeds the supply. In many cases this creates bidding wars between potential home buyers giving the seller the advantage.
The change from a seller's market to a buyer's market can happen quickly. According to the Minneapolis Area Realtors Report for September 2019, fewer homes will be coming on the market but with less competition. The winter months are a great opportunity for individuals relocating to Minneapolis to secure a property. If you are looking for a home in the price range of $500,000 and above, new developments are going quickly. Based on a rolling 12-month average new construction properties in the price range of one million and up in 2019 are staying on the market for 120 days. This is a decrease of 29 days from 2018 (See Below).
With continued development expected to occur into 2020, the real estate market is looking very healthy. As winter comes to an end in 2020, we can expect to see an increase in New Construction projects in spring. With more properties being added to the market it will create a buying opportunity with less competition and Minneapolis real estate may be moving towards a Buyer's Market. A buyer's market is when supply exceeds demand, resulting in the purchaser having an advantage over the seller. Though with the expected continued population growth from people relocating to Minneapolis, we are confident in saying that Minneapolis Real Estate will remain a competitive market.
RELOCATING TO MINNEAPOLIS CREATES HOME BUYER COMPETITION IN THE TWIN CITIES
When people are considering buying real estate, they're preparing for a long term investment with an ultimate goal of profitability. That being said, everyone wants to see the value of their property increase. This is despite whether they intend to sell their home in 5 years, 10 years, or keep it in the family. Based on the Annual Housing Market Report – Twin Cities Metro national home prices have risen 53% from 2012. The overall median sales price in the Twin Cities Metro increased 7.7% from 2017 even though national median household income only increased 1.8%. Even based on this information home prices in the Twin Cities Metro is expected to continue to rise.
The 2018 real estate market saw a decrease in new listings and pending sales compared to 2017. At the end of 2018, there was a 4.5% increase in inventory from 2017. As a result, this will have an impact on the 2019 Annual Housing Market Report. This report will be released at the end of the year.
Based on the charts below, we can identify that the average Cumulative Days on Market Until Sale has decreased year after year. This tells us that there is more competition for real estate in the Twin Cities Metro. Moreover, there is an increase in Median Sale Price.
RELOCATING TO MINNEAPOLIS IN THE WINTER
Winter can be a daunting time to move, especially to a city that can reach -40 °C. Referring to the graph below, there are less home showings per listing in the winter months. This doesn't guarantee higher competition from other buyers though as the winter months in real estate are known for lower inventory with less competition. With fewer buyers during the winter season, you can usually expect to see that impacted on the listing price. When spring approaches it will start the peak season for buying & selling real estate. This will drive up prices, competition, and inventory as new construction begins.
CONTACTING A REAL ESTATE AGENT
If you're relocating to Minneapolis the best thing you can do is contact a real estate agent in the area. John Wanninger, who was born and raised in Edina, Minnesota, leads the JTW Partners Group at Lakes Sotheby's International Realty. For over 30 years, John has been representing home buyers and sellers in Edina and Minneapolis. John has extensive knowledge within the Twin Cities real estate market. He has proven this with more than $1.5 Billion in sales volume. Contact John today to discuss your wants and needs in regards to relocating to Minneapolis. As a local, John can give you recommendations for all of your needs.
---
Specializing in luxury properties and condominiums, John T. Wanninger is a professional in Minneapolis real estate. John Wanninger leads the JTW Partners group at Lakes Sotheby's International Realty.
To view all available listings and properties in Edina and the Twin Cities metro area, CLICK HERE.
Follow John Wanninger's social media! Stay up to date with his Instagram and Facebook.
Contact John to set up an appointment or list your house for sale in Edina or Minneapolis today.