You've heard it before and you'll hear it again; selling a home is one of the largest financial transactions you will make in a lifetime. The decision to list your home to sell is one of the most important decisions of your life. That is why it is crucial to align yourself with the best real estate team. John Wanninger of Lakes Sotheby's International Realty is equipped to give you, the seller, the proper guidance and support for prepping your home to be ready to list. From understanding local housing market trends that impact the fair market value of your property in Minneapolis, to staging, repairing, marketing, and listing your home to show at its best, John Wanninger has you covered.
HOW TO GET MORE
The main goal from the seller's perspective is wanting to sell your home at the highest price in the shortest amount of time. Conversely, many buyers strive to purchase a home in a great location for the least amount of money. Moreover, potential buyers often take their time in the purchasing cycle. So what can you, the seller, do?
Prepping your home to be ready to list is a detailed process, but the benefits far out way the costs. Being able to list your home in the best shape possible often does wonders for the prices you will get and the time frame your home is on the market. The smallest thing from a distastefully colored room to a broken shutter could turn off a potential buyer. All those things that you never got around to doing will be noticed by buyers, and they'll detract from the value of your home.
This is why prepping your home to be ready to list is so crucial. This will allow your real estate agent to work the most efficiently and get you offers higher and quicker; which equals less stress for you. This blog will go into detail into many of the tips and tricks that we at JTW Partners Group highly recommend.
THE BEST WAYS TO PREP YOUR HOME TO BE READY TO LIST
1. Clean, Clean, Clean!
This point cannot be stressed enough. When potential buyers walk into a home that isn't properly cleaned and uncluttered they will immediately be turned off. Remember, you want them to want to call your home their home. If the countertops are messy and the living room is full of person items like clothes draped over couches and children's toys all over the floor, buyers will likely look elsewhere.
It is also very important to declutter your home. It's spring cleaning time, no matter what time of year it is! Throw stuff out, give it away, sell it or rent a storage unit to hide all your hoarded possessions (p.s. we all have them!)
2. Repaint and Repair
Even something as simple as a dramatic red dining room or a pink bedroom could turn away potential buyers. Consider more neutral tones that will have buyers focused on the space and features of your home. Research shows one of the fastest and most cost effective ways to update a home is with a fresh coat of paint. Repaint walls in a neutral and monochromatic color pallet with broad consumer appeal. If you don't want to pay to have it professionally done, it's easy to make it a DIY on a lazy Sunday afternoon.
Making small repairs to your home can also go a long way. Repair loose siding, damaged roof shingles, eaves, gutters, and cracked windows for your home and garage. Wash windows, gutters, mailboxes, and doors. Repair cracked pavement and walkways, and ensure lawns and gardens are attractive and well maintained. Furthermore, you should replace old light bulbs, patch up and paint over any holes in the wall, repair all broken appliances, and fix any delicate plumbing. That list can go on and on.
3. Stage
If you choose to do so, staging your home is a very important step in prepping your home to be ready to list. The overall goal of staging is to make your home appealing to the greatest number of potential buyers. A staged home attracts buyers with a "move-in-ready" look. As a result, a staged home will sell faster and typically for more than a home for sale that isn't staged.
Home sellers who invest some money into their home can earn a huge return on investment. According to the Real Estate Staging Association, homes which are staged before going on the market sell 73% faster, on average, than their non-staged counterparts. This is important to note as the National Association of Realtors states that the longer a property sits on the market, the less it finally sells for.
For every $100 invested in staging your home, the potential return is $400. That means, there is a 4x return for making a few changes to your home. With that being said, it's definitely worth the time and effort to stage your home.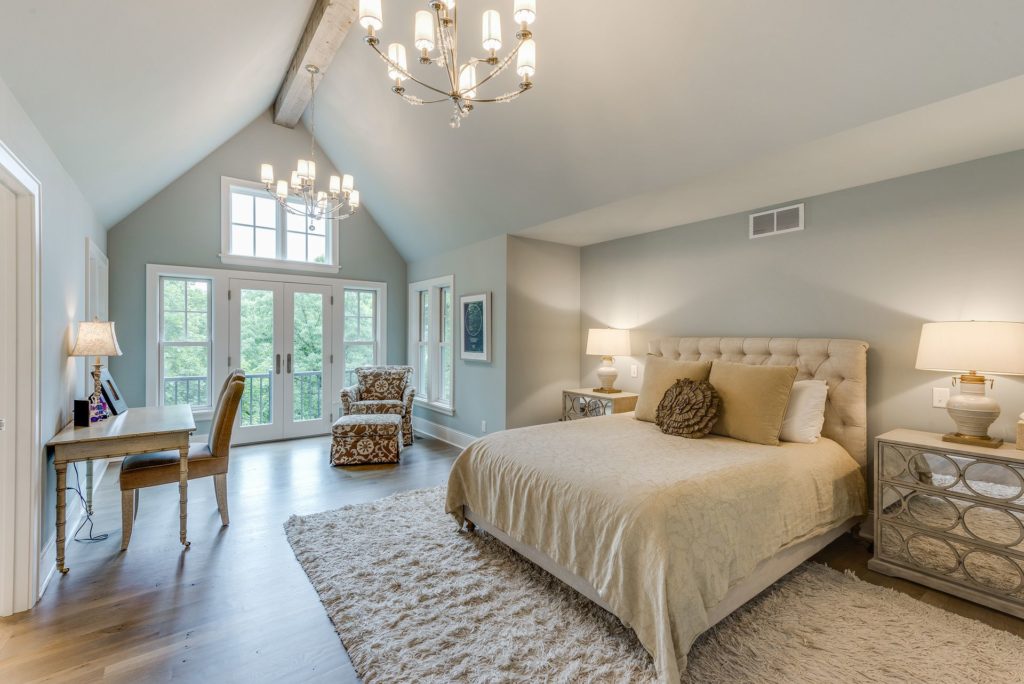 4. Give Each Room Utility
Giving each room of your home a specific purpose goes hand in hand with staging. When potential buyers walk through your home they should clearly be able to distinguish between the living room, dining room, office, guest room and all others. By staging each room to give it utility, your home will be naturally more appealing.
5. Consider a Professional Home Inspection
If you have an older property, we highly recommend getting a professional home inspection before putting your home on the market. This will help you identify and address any major repairs that may be required. The city of Minneapolis and other municipalities will require a preliminary inspection on single-family homes, also known as a Truth in Housing or TISH report to be completed prior to listing your property on the market. This does not apply to condominiums. Truth in Housing requirements vary from city to city.
6. Consult With Your Realtor to Price Correctly
The wrong price for your home can kill a deal or condemn your home to sit on the market for a long time. Pricing your home correctly with the help of home inspections, estate history, what you bought it for and what you put into it, as well as comps in the area all help determine the correct price. A realtor who can identify market trends and statistical factors is also vital to pricing correctly. Their expertise, selling techniques, and rolodex will help sell your home quicker and at the best price.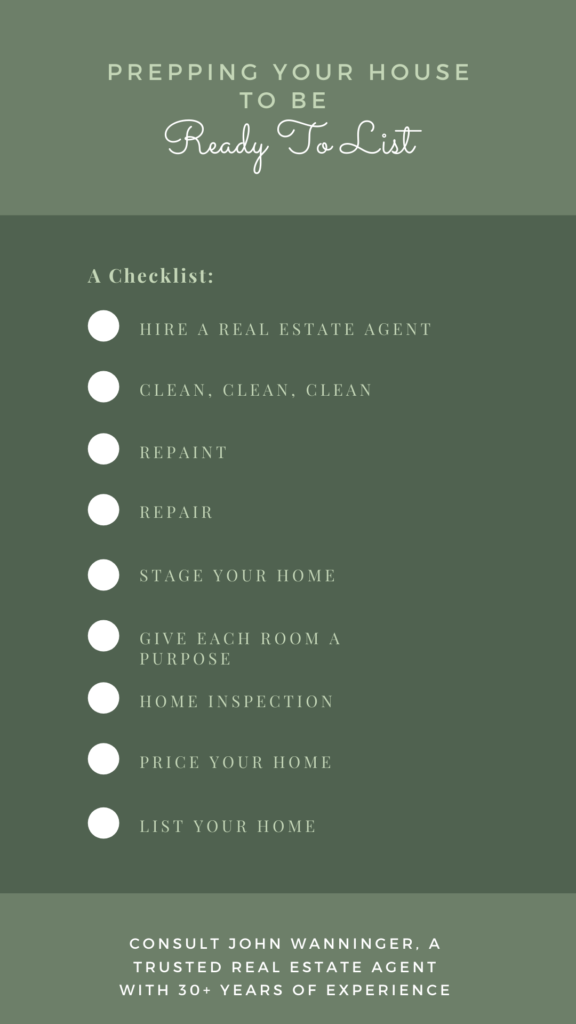 ---
Specializing in luxury properties and condominiums, John T. Wanninger is a professional in Minneapolis real estate. John Wanninger leads the JTW Partners group at Lakes Sotheby's International Realty.
To view all available listings and properties in Edina and the Twin Cities metro area, CLICK HERE.
Follow John Wanninger's social media! Stay up to date with his Instagram and Facebook.
Contact John to set up an appointment or list your house for sale in Edina, Minneapolis, or greater Twin Cities area today.