Are you curious about the city of Minnetonka? Whether you're relocating to Minnetonka from out of state, or you're planning to move here from another city, it's important to know more about the city. You want to make sure that Minnetonka is the place for you. Minnetonka certainly is an interesting city with lots of character. People who live here are quite happy with their lives, and they do not regret coming to Minnetonka. To better understand what it's really like living in Minnetonka, keep on reading.
GET TO KNOW MINNETONKA
Minnetonka is a suburban city in Hennepin County, Minnesota. There are approximately 54,000 people living in Minnetonka. The name of the city is symbolic as well. It comes from the Dakota Sioux mni tanka, which means "great water." Since the whole state is well known for its 10,000 lakes, Minnetonka is no exception. Part of Minnetonka includes the eastern tip of Lake Minnetonka, which is the ninth-largest lakes in the state. Additionally, Minneapolis is only 8 miles away from Minneapolis.
BENEFITS OF RELOCATING TO MINNETONKA
JOB OPPORTUNITIES & ECONOMY
For such a small city, Minnetonka is home to several prominent companies. The first one is Cargill, the largest privately held corporation in the whole country in terms of revenue. They deal with agricultural services, health and, pharmaceutical, industrial and financial risk management. The second company is UnitedHealth Group, a publicly owned corporation. This company offers insurance services and health care products. It is the largest health care company in the world. There are many smaller companies such as Carlson or Public schools, and several others. It is no wonder that Minnetonka ranks eight in income ranks. A lot of Minnetonka residences tend to work in agriculture, healthcare, and private equity. All of these offer long term career paths for individuals relocating to Minnetonka.
EDUCATION
Minnetonka ranks third in school spending, which indicates how much they value education. This city is covered by three independent school districts: the Hopkins School District, the Minnetonka School District, and the Wayzata School District. All of these school districts offer quality programs and good preparation for colleges and universities. Apart from the public education system, you can choose between three private and parochial schools. Accell Academy is an accredited private preparatory school, Immaculate Heart of Mary Catholic School, and Minnetonka Christian Academy. Other private schools nearby include Breck School, Blake School, and Benilde-St. Margaret's.
Additionally, the headquarters of The Hennepin County Library is located in Minnetonka. If you want quality education for your children, you should consider living in Minnetonka. To help you with relocating to Minnetonka, you should seek help from a local Minnetonka real estate agent like John Wanninger.
NATURE & LEISURE
Another benefit of relocating to Minnetonka is the beautiful scenery. Although it shares the name with the Lake Minnetonka, the city only includes the small portion of the lake. Still, it is big enough to enjoy some water sports and activities on the lake. To learn more about life on Lake Minnetonka, check out our Insider's Guide to Lake Minnetonka.
Many people who live in Minnetonka praise its greenery and wildlife. There are many parks where you can exercise or get some recreation. Shady Oak Beach and Libbs Lake Beach Park are great swimming areas, where you can also spend a day with your family and friend while having a picnic. Moreover, if you have or want a sailboat, public access to Lake Minnetonka is available and there is a Marina on Grays Bay that rents boat slips. As such, living in Minnetonka includes many outdoor activities. It would be a shame to miss out on such a beautiful nature. Furthermore, the whole state has a stunning nature hence there are many places for camping in Minnesota.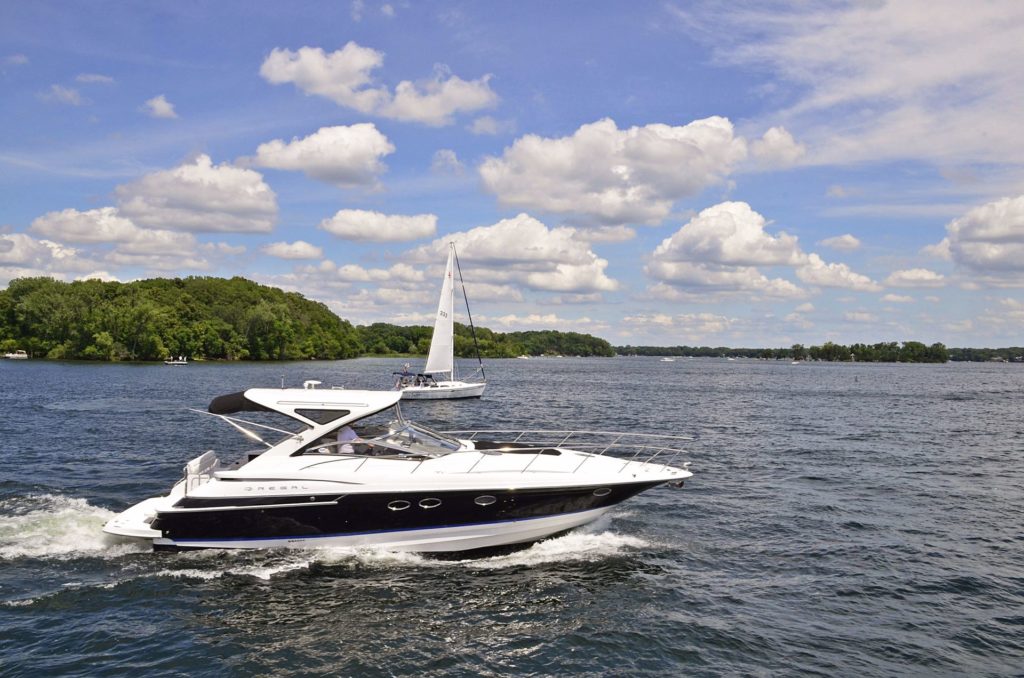 BUYING A HOME IN MINNETONKA, MN
Minnetonka, located on the eastern tip of Lake Minnetonka, is one of the most desirable cities to live in Minnesota. The city of Minnetonka covers 29.09 square miles, land covers 26.91 square miles and water covers 2.18 square miles. With 14 constituent neighborhoods, this is the 17th largest community in the state. This dynamic city is a great place to live, work, and raise a family.
THE MINNETONKA REAL ESTATE MARKET
Minnetonka home prices are not only among the most expensive in Minnesota but also in America. The median home value in Minnetonka is $369,684. The top five highest appreciating Minnetonka neighborhoods include: Excelsior Boulevard / Baker Road, Oak Knoll, Minnetonka Mills, Groveland, and McGinty Road West / Crosby Road.
There are just over 23,000 total housing units, including homes and apartments, in Minnetonka. Single-family homes are the most common housing type, accounting for more than 54% of the city's housing units. A large majority of these houses have three or four bedrooms.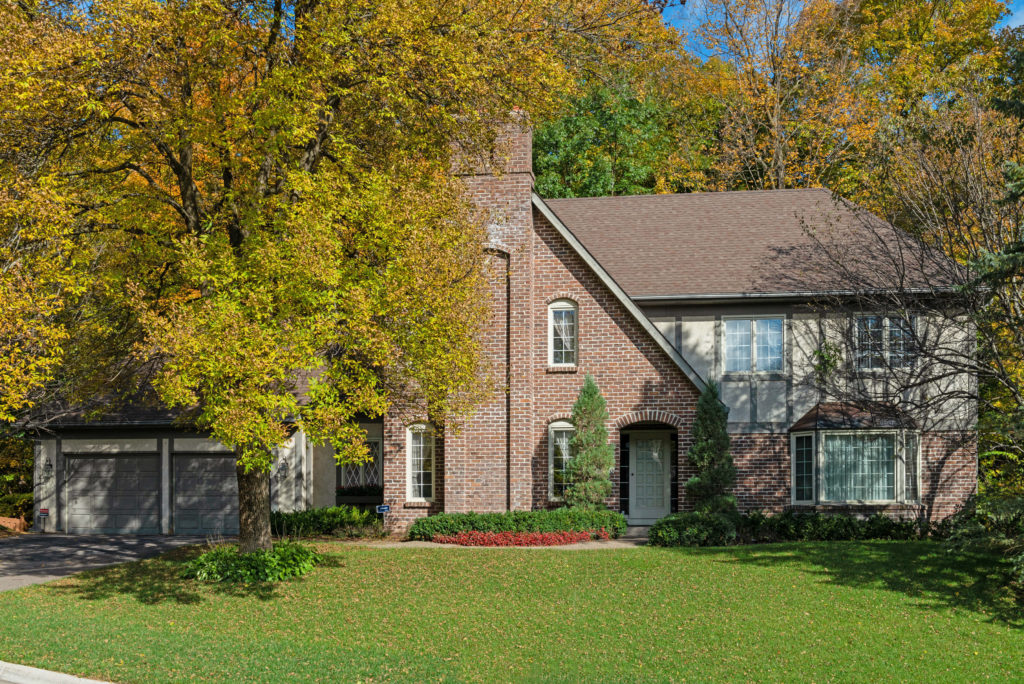 MINNETONKA NEIGHBORHOODS
Some of the most popular neighborhoods in Minnetonka include: City Center, Smetana Road / Sanibel Dr, Cedar Lake Road / Plymouth Road, Ford Road / Cedar Lake Road, Lake Street Exit / Country Road 101, McGinty Road West / Crosby Road, Excelsior Boulevard / Williston Road, Excelsior Boulevard / Baker Road, Country Road 101 / Excelsior Boulevard, and Minnetonka Mills.
HOMES FOR SALE IN MINNETONKA
There is a variety of homes for sale in Minnetonka, including single-family homes, townhomes, apartments, waterfront homes, and of course, Minnetonka luxury homes. The city caters mostly to young professionals, families, and retirees. With a diverse selection of neighborhoods to choose from, the city offers something for everyone. To view available homes for sale in Minnetonka, click here.
With such close proximity to Lake Minnetonka, who wouldn't want to live in a lake home or a home with lake access in Minnetonka? To find out more information about lake homes and properties in Minnetonka and the greater Twin Cities area, check out our blog here.
WHAT TO DO WHEN RELOCATING TO MINNETONKA
DO YOUR RESEARCH
As mentioned above, there are many amazing opportunities that come with relocating to Minnetonka. It's important that you do your research to find the best neighborhood that is right for you. Look into various neighborhoods based on your needs. For instance, if you're a parent, be sure to research the various schools your children can attend. If you're working a new job, be sure to check the routes and approximate time it will take you to get to work.
Relocating to Minnetonka, or anywhere for that matter, can seem like a daunting task. However, with the help of the internet and a local real estate agent, there are a lot of resources at your disposal.
CONTACT A LOCAL REAL ESTATE AGENT
If you're relocating to Minnetonka the best thing you can do is contact a real estate agent in the area. John Wanninger, who was born and raised in Edina, Minnesota, leads the JTW Partners Group at Lakes Sotheby's International Realty. For over 30 years, John has been representing home buyers and sellers in Minnetonka, Edina, and Minneapolis. John has extensive knowledge within the Twin Cities real estate market. He has proven this with more than $1.5 Billion in sales volume. Contact John today to discuss your wants and needs in regards to relocating to Minnetonka. As a local, John can give you recommendations for all of your needs.
---
John T. Wanninger is a well-known real estate agent specializing in luxury homes, properties, and condominiums. John leads the JTW Partners group at Lakes Sotheby's International Realty in Minnetonka, Edina, and the North Loop.
Check out John's listings to see all available properties. John represents an array of homes including single-family homes, new construction homes, lakefront properties, and more. Contact John to set up an appointment or to list your house for sale.
Don't forget to follow John's social media! Stay up to date with his Instagram, Facebook, and LinkedIn.