READY TO SELL YOUR HOME?
You've heard it before and you'll hear it again; selling a home is one of the biggest financial transactions you will make in your lifetime. The decision to list your home to sell is one of the most important decisions you'll make. That is why it's crucial to align yourself with the best real estate agent near you. John Wanninger of Lakes Sotheby's International Realty can give you, the seller, the proper guidance and support along the way. As a local, John has a great understanding of local housing market trends that can impact the fair market home value of your property. Moreover, John can help recommend how to stage, repair, market, and list your home.
GET START WITH THE HOME SELLING PROCESS
There are a few key insights to know before starting the home selling process. You may be asking yourself: How much can I really sell my house for? What is my home value? How much is my house worth? A real estate professional can help answer all of these questions for you. When generating the price (and value) of the home you wish to sell, real estate agents can help guide you with their expertise. It's important to know that you should be wary of automated assessments or online offers that may minimize your home value or overlook features that could help you sell for more in the traditional marketplace. Moreover, don't overprice your home in hopes of getting an offer from a buyer who doesn't know better. It usually doesn't pay off.
It's great to establish a price for your home early on after you hire your REALTOR®, but we don't recommend you go in with a specific price in mind. Instead, it's important that you work with your agent to review market conditions, recently sold homes in your area, and even evaluate how the condition of your home stacks up with other local MLS listings. Here are insights you can use as you establish a fair, market-driven price for your property.
HOW TO DETERMINE YOUR TRUE HOME VALUE
Are you wondering how to price your home before it goes on the market? Improving the appearance of your home — sprucing up your lawn, decluttering your home or updating lighting fixtures — can attract higher offers. However, there are also pricing strategies that don't involve any physical labor. When selling a home, it's important not to base your listing price on what you paid for the home. Similarly, you shouldn't base your listing price on how much is left on the mortgage either. A home's true value is what a buyer in today's market will pay for it. Discover four different ways to determine the value of your home below.
1) USE ONLINE VALUATION TOOLS
Searching "how much is my house worth?" online reveals dozens of home value estimators. The technical term for these tools is the Automated Valuation Model, or "AVM," and they're typically offered by lenders or real estate sites like Zillow and Redfin.
Using public records like property transfers, deeds of ownership, and tax assessments along with some mathematical modeling, these tools try to predict your home's value. Most of the time it's based on recent sales and listing prices in the area. It's important to note, however, that most AVMs on real estate sites are generally for marketing and lead generation purposes. They're tasked with returning a value for just about every property even when data is limited. And in doing so, they water down the accuracy.
The AVMs used by lenders and real estate professionals are different. These tools use a 'confidence score' to indicate how close the AVM provider thinks an estimate is to market value. A confidence score of 90% means the estimate is within 10% of market value, for example, though each AVM has its own way of calculating confidence. Professional-grade AVMs with confidence scores linked to accuracy are seen as a step up from the real estate sites. Although this is a great place to start, you should always talk to a local real estate expert to get more insight into any online valuation.
2) GET A COMPARATIVE MARKET ANALYSIS
When you're ready to dive deeper into your home value, you can ask a local real estate agent for a Comparative Market Analysis, or "CMA." Though not as detailed as a professional appraisal, a CMA provides an agent's evaluation of the home and market to provide an estimate of value, typically for listing purposes.
There are three main steps to this unique process. To determine the right listing price for your property, John Wanninger reviews several factors to assess the home value. John will start this process by reviewing your home's tax assessed value. It's important to note that this is often a lagging indicator and not typically reflective of a property's current value. Then, he will check how your home compares to recently sold, comparable, and nearby properties. Finally, John will analyze how your home's features, upgrades, or conditions may improve or decrease its value.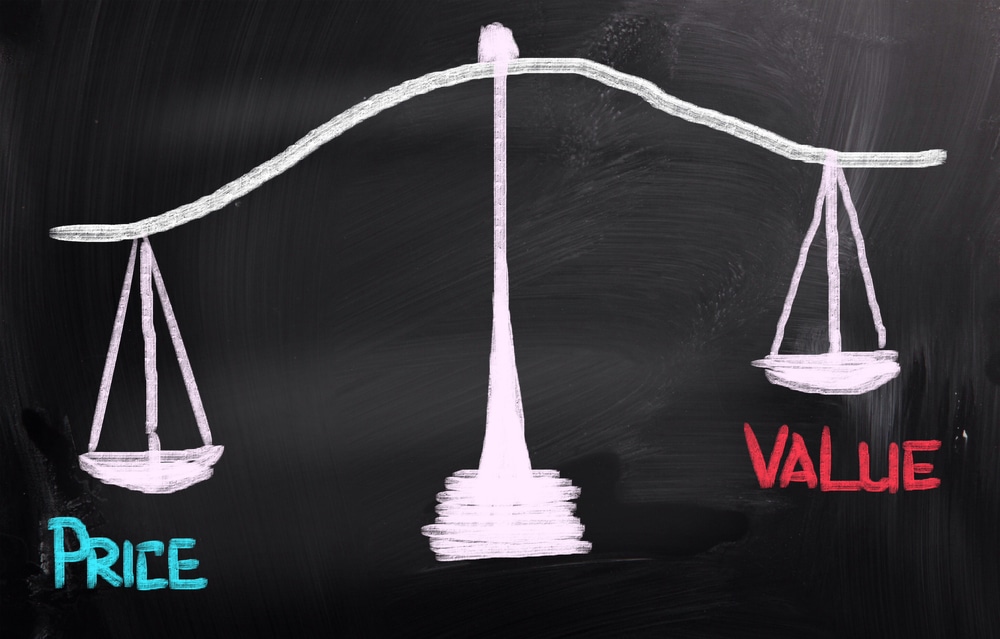 IS A CMA THE SAME AS AN ONLINE ESTIMATE?
In recent years, online estimates have popped up all over real estate search sites, and they often set an early tone for buyers and sellers about what a home is worth. However, online estimates are more-often-than-not produced by computer-generated models. With that being said, online estimates often miss unique attributes and information about a home's current condition. Computers can't see everything the human eye can.
For example, if you bought a three-bedroom home 10 years ago but have since added two bedrooms, an upper deck, and egress windows to the previously unfinished basement, an online estimate may base the property value off other three-bedroom homes in the area. A real estate agent who evaluates the home in person would know to price it higher due to the added features and buyer demand for homes with more finished living space.
To get the best, most accurate assessment of your property, steer clear of automated estimates. In fact, it's best to make sure that an agent views and analyzes your property in person.
THE IMPORTANCE OF PRICING YOUR HOME PROPERLY
You may be asking, why shouldn't I price my home high, then lower it over time if it doesn't sell? It can be tempting to over-price your home and hope to attract a naive buyer, but today's buyers are savvy. As such, they often set up online search parameters based on typical home prices for the area. By pricing your home too high, you may jeopardize not only the website visits to your listing but also in-person showings where buyers can fall in love with your house.
Last, any seasoned agent will tell you that buyers are wary of homes that stay on the market for long periods of time. Even the best homes begin to look unappealing to buyers who will wonder why such a great home isn't selling. In short, you'll risk losing money or the opportunity for a fast closing by pricing your home too high. To learn more about the importance of the DOM of a house, check out our recent blog.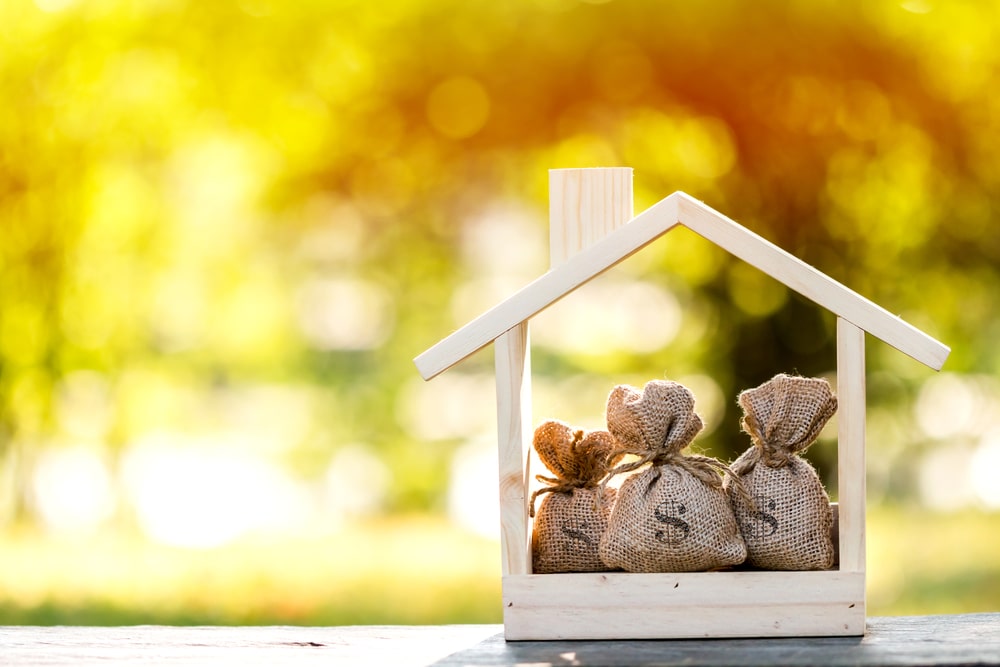 3) USE THE FHFA HOUSE PRICE INDEX CALCULATOR TO DETERMINE YOUR HOME VALUE
If you're skeptical of AVMs but still want a quick estimate of what your home is worth, the Federal Housing Financing Agency's house price index (HPI) calculator applies a more scientific approach. The tool uses a 'repeat sales method' and has a plethora of data stored. This calculator is supplied with millions of mortgage transactions gathered since the 1970s. The FHFA tracks a house's change in value from one sale to the next. Then it uses this information to estimate how values fluctuate in a given market.
This all sounds great, however, that doesn't mean there aren't any flaws. The HPI calculator looks at conforming home mortgages (loans less than $510,400 and up to $765,600 in high-cost areas) and isn't adjusted seasonally or for inflation. The HPI calculator is an easy way to see how much your house may have appreciated over time. Again, if you want an accurate home value, it's best to talk with a real estate agent like John Wanninger. To take this a step even further, hire a professional appraiser.
4) HIRE A PROFESSIONAL APPRAISER
Lenders require an appraisal before they'll approve a mortgage, but as a property owner, you can hire an appraiser to estimate your home value at any time. There are three main factors appraisers evaluate. The first being the market. They'll look at the region, city, and neighborhood in which a home is located. Second, they'll look at the property. This typically relates to the characteristics of the house, including improvements and the land it sits on. And finally, they'll look at comparable properties. These include sales, listings, vacancies, cost, depreciation, and other factors for similar houses in the same market. This information they gather is combined to create a final opinion of value for the home and delivered in an official report.
WHY IS HOME VALUE IMPORTANT?
Knowing your home's value allows you to evaluate what you can afford. This can also determine whether a listing is priced appropriately, and choose how to price your own home. Moreover, the benefits of finding a home's value don't end with a purchase or sale. For instance, refinances, home equity lines of credit, insurance premiums, and annual property taxes are all based on home value. Determining your home's value means greater control over these processes. Property taxes are almost always open to appeal, for example. If you can prove an assessment is too high by pulling comps, you may be rewarded with a lower tax bill.
CONTACT A LOCAL REAL ESTATE AGENT
Setting a price for your property can be tricky, but it's also a great time to collaborate with a realtor who can offer expert insights on your home and its condition. Contact John Wanninger, your local Minneapolis real estate agent to get a complimentary CMA.
---
John T. Wanninger is a well-known real estate agent specializing in luxury homes, properties, and condominiums. John leads the JTW Partners group at Lakes Sotheby's International Realty in Edina, Lake Minnetonka, and the North Loop.
Check out John's listings to see all available properties. John represents an array of homes including single-family homes, new construction homes, lakefront properties, and more. Contact John to set up an appointment or to list your house for sale.
Don't forget to follow John's social media! Stay up to date with his Instagram, Facebook, and LinkedIn.