Are you in the market to buy a home? Whether you're a first time home buyer or you've been through the process before and have forgetting the details, this guide will provide first time home buyer tips to prepare you for what's ahead. This guide will give you a better understanding of how to navigate today's real estate market. To receive full-service real estate advice and support tailored to your specific needs, schedule a personalized consultation with John Wanninger.
Being a first time home buyer is an exciting time in life. It's definitely a milestone for one to reach. However, this process can also feel very overwhelming. With the median of homes being purchased at $250,000 and available homes flying off the market in just three weeks, first time home buyers can often times feel stressed. It's important to find a home that you love and doesn't hurt your future financial goals. To do so, follow these first time home buyer tips listed below.
BENEFITS OF OWNING A HOME
There are tremendous benefits of owning a home. For one, homes typically increase in value and develop equity. It's a great way to build wealth, especially since you're putting relatively little down upfront. Meanwhile, you're leveraging your investment and repaying the benefit of building equity as you pay down your loan. As we've all learned during the housing crisis, the real estate market doesn't always go up. Knowing this, it's important to consider your budget and lifestyle in your buying decision.
On a historical basis, mortgage rates remain relatively low. If you choose a 15-year or 30-year fixed-rate mortgage, your monthly payment will be predictable for the duration of the term, whereas rental prices tend to rise each year. Even if you get an adjustable-rate mortgage, the cap is fixed so you know what to expect in the future ahead of time.
Buying a house in a nice neighborhood with a good school district typically holds up the value of a home. Not to mention, you can develop great friendships and connects with people in the community. Moreover, owning a home affords autonomy, meaning you can make improvements as you see fit without having to answer to a landlord.
STEP-BY-STEP FIRST TIME HOME BUYER GUIDE
1. SAVE, SAVE, SAVE
Owning a home is expensive. In fact, it can be one of the most expensive things you ever purchase during your life. It's much more expensive than renting, even if your monthly house payment is similar or cheaper than your current rent. That's because, when you own a home, you're responsible for the maintenance and upkeep costs as well. And those add up faster than you may think. Before buying your first home, you may want to consider paying off all of your debts ahead of time. Furthermore, creating an emergency fund of three to six months of expenses can help act as a safety net.
When you get into a home with no payments, besides the mortgage, and have an emergency fund put in place, you'll have the cash to pay for large expenses that suddenly appear. By planning ahead of time and saving money early on, you won't have to worry and stress, as that will already be taken care of.
2. ASSESS YOUR PERSONAL FINANCES
Evaluating your personal finances is the first and most important step for first time home buyers. Why? Because determining how much you can afford will help set the standards for the rest of your home buying process. Many first time home buyers jump the gun by going to open houses before really knowing if the houses they're looking at are within their price range. Before anything, you should check your credit reports and score, examine your budget, and assess your ability to make a down payment and pay closing costs.
One of the biggest expenses when buying a home is the down payment. Many down payments are 10% to 20% of the home's purchase price. However, the Federal Housing Administration offers some loans that only require 3.5% of the purchase price, and offers a loan with no down payment required. In addition, it's important that you check your credit score. This number tells lenders whether you're reliable in making payments and managing current debt. A credit score of 580 is acceptable for some lenders. However, a score of 620 will most likely help you get a better mortgage rate. If your number is lower than 580, you should try to improve it before hand.
Organize your paperwork to show lenders proof of your income and financial stability. This means gathering your pay stubs or W-2 forms, bank statements, federal tax returns, and lists of all assets and debts. A lender will check your credit score and report and verify your income.
Determining how much you can afford, as well as how much you can put down on a home, will help you set more reasonable goals. Assess your ability to pay closing costs, which typically range between 2 percent to 5 percent of the home's purchase price. You can also see if you qualify for first time home buyer grants and programs that help with down payment or closing costs.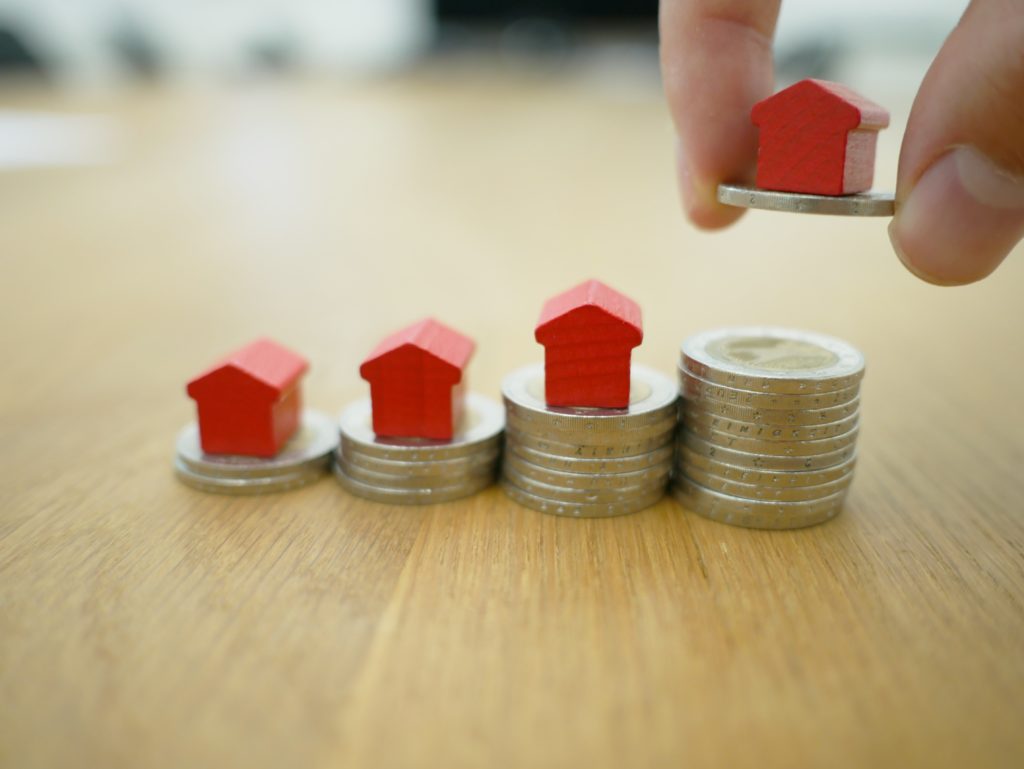 3. DETERMINE HOW MUCH HOUSE YOU CAN AFFORD AS A FIRST TIME HOME BUYER
Before you get emotionally attached to your dream house, check your monthly budget to determine how much house you can really afford. You need to leave room in your budget for other things, so make sure your monthly housing costs are going to be no more than 25% of your monthly take-home pay. Monthly housing costs can include HOA fees, taxes, insurance, etc.
4. GET SEVERAL MORTGAGE QUOTES
Now that you've assessed your finances, it's time to apply for a mortgage. A helpful piece of advice for first time home buyers is to apply with at least three lenders. This way, you can compare interest rates and terms. The main goal here is to pay the lowest interest rate. The less money spent on mortgage payments, the more money in your budget for maintenance, repairs, and improvements to your home.
It's important that a first time home buyer does their research and investigate your loan options. Varying loan programs have different requirements. If you have trouble finding a bank that will lend to you because you have a poor credit score or a lot of debt, you may need to take time to work on your finances before moving forward with a home purchase.
FHA loans are available to low- and moderate- income borrowers with a checkered credit history and a score as low as 500. However, you'll still have to prove you have the means to make the mortgage payment in a timely manner. Overall, you want to pay the lowest rate on a mortgage and get the best possible terms. Your financial history will impact both of these factors.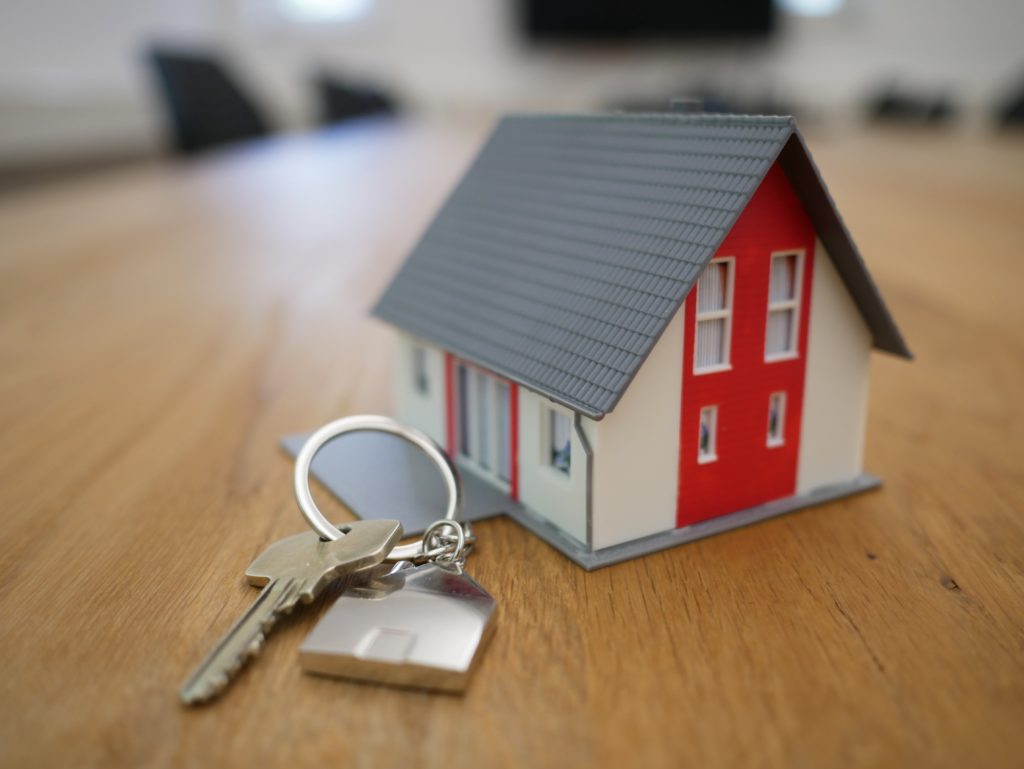 5. GET PREAPPROVED FOR A MORTGAGE
The next step in the first time home buyer process is getting preapproved for a mortgage. Why? Buyers with a preapproval letter in their hand have an advantage and are put in a stronger position to make an offer on a home in their price range. In essence, a preapproval letter states how much you're qualified to borrow, what loan program you're using, and the expected down payment you can make. Final approval for a loan will take place after the information you provided is verified by the underwriter and other conditions are met, such as an appraisal that supports the home's sales price.
A preapproval letter from a lender is a must in a competitive real estate market. Not to mention, sellers will take your offer on their home more seriously.
6. CHOOSE A REAL ESTATE AGENT
A real estate agent can help tremendously in the home-buying process. It's important to find a realtor near you or the location in which you are considering buying a home. Agents who work in a particular market know the area well and can provide valuable insights about school districts, neighborhoods, and the overall area. When you're ready to look at homes, research real estate agents near you and hire one that you can trust to help you find the right home for you. Consider a buyer's agent like John Wanninger, who will help you find the right home, negotiate the best offer, and recommend other professionals whose interests match yours.
Typically, listing agents represent the seller. These types of real estate agents have one main goal: to get the best price on a home for their client. The seller pays the commission to the listing brokerage, who disburses funds to all parties involved. If a buyer's agent is involved, the listing brokerage pays the buyer's brokerage, who in turn pays the buyer's agent.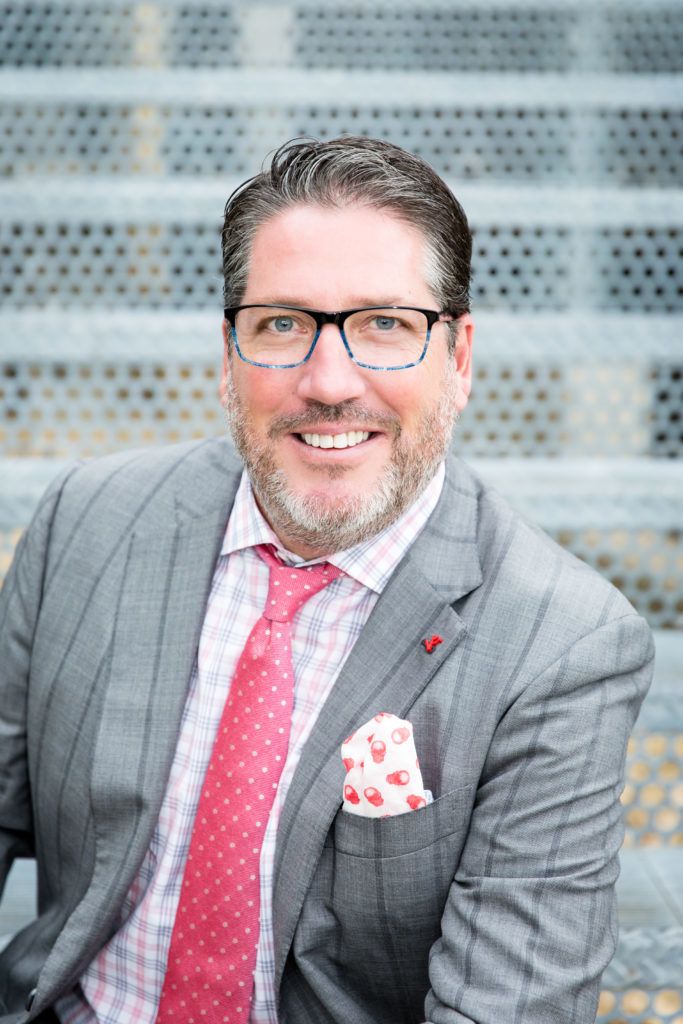 7. SHOP FOR YOUR HOME
Now comes the fun part. Provide your real estate agent with a list of your top requirements, including number of bedrooms and bathrooms, community-type, etc. This way, you don't waste your time looking at homes that don't meet your needs and expectations. Whether you're a first time home buyer or you're buying your fourth home, it's recommended that when you view homes for sale, to take notes and photos. Write down the unique features of the home, the things you like and dislike, and any other important details you'll want to remember. After looking at several properties, you'll forget certain aspects.
When searching for your home, it's important to look at the neighborhood. See how traffic flows and get a sense of the character and community. Check the walkability, nearby school performance, and crime statistics. Talk to neighbors about their experiences as well. For a home you're strongly considering, get a copy of the homeowner's association documents so you know what the rules and fees are, if applicable. Overall, you want to investigate as much as you possibly can so there aren't any unpleasant surprises after it's too late.
8. MAKE AN OFFER
Now that you've narrowed your choices, it's time to make an offer. Although looking through different properties can be fun, making an offer is arguably the most exciting and nerve-wracking part of the home-buying process. Your real estate agent can run an analysis of comparable listings, otherwise known as "comps" in the industry, that have recently sold in the area to help you make a competitive yet smart offer.
An offer typically includes the offer price, a deadline for the seller to respond (usually within 24 to 48 hours), and any contingencies you want to request. Contingencies can include but aren't limited to financing, appraisal, or home inspection. These give you the ability to walk away from the deal without penalty under certain conditions. One a contract is presented to the seller, your offer can be accepted, rejected, or countered with a different price. This is when hiring a real estate agent with experience and expertise, can really help you.
9. NEGOTIATE CLOSING COSTS
Within three days of applying for a mortgage, you'll get a loan estimate form that will detail the loan terms and estimated closing costs, along with other pertinent information. Some closing costs are negotiable, but not all. Your lender may charge origination and underwriting fees that could be waived or discounted if you ask. Sometimes, the seller may be willing to pick up some of the costs. Closing costs can also be added into your mortgage, but you'll typically pay a higher interest rate if you choose this route. Understand where there's wiggle room to negotiate on certain services.
10. SCHEDULE A HOME INSPECTION
A home inspection takes about two or three hours and can range from $300 to $1,000. This can vary depending on the home's size and the extent of the inspection. Home inspectors generally check the home's structure, roof, heating, plumbing, and electrical systems. It should be noted that home inspectors don't typically check for the presence of lead paint or mold.
Your real estate agent can recommend a good inspector, or you can check the websites of a professional inspector association for a list of qualified inspectors. Three prominent associations are the American Society of Home Inspectors, International Association of Certified Home Inspectors, and the National Academy of Building Inspection Engineers. You can also consult HomeAdvisor and Angie's List.
When you make your offer, you should put a contingency clause in place that allows you to cancel the deal without penalty if the home inspection uncovers any major problems and the seller is unwilling to address them. You and/or your real estate agent should be present during the inspection so you can ask questions or discuss any concerns. You may also want to hire someone to check for mold or other potential problems.
11. GET HOMEOWNERS INSURANCE
Homeowners insurance is required by the lender and helps to protect your investment. Like with the mortgages, you should reach out to several companies for quotes as premiums vary. You can also work with an insurance broker who can shop rates for you. Assess your needs and ensure that you buy adequate coverage to completely rebuild your home if it's destroyed or seriously damaged. If your home is located in a federally-designated flood zone, you'll need to buy flood insurance, too.
12. FINALIZE MOVE-IN DETAILS
As you prepare for move-in day, contact your local utility, cable, and internet providers to arrange new service for your move-in date. You may also want to consider hiring a reputable moving company. And of course, start packing!
Buying a home involves a lot of expected upfront costs – and possibly unpredictable ones after move-in day. This is where the emergency fund discussed in step one can help you with surprise repairs and maintenance. The overall takeaway you should receive from this is that planning is essential for a smooth transition to your new home. As a first time home buyer, the more you can plan ahead of schedule, the easier the transition will be.
13. SEAL THE DEAL
You're almost at the finish line! Just before closing, you'll have to get updated pay stubs and other financial paperwork. This way, you can prove your employment status hasn't changed and that you'll be able to make your mortgage payments. Within 24 hours of closing, buyers do a final walk-through of the property to make sure repairs, if any, were made and that the home is vacant.
At the closing table, you'll sign a lot of paperwork to finalize the loan and transfer ownership of the home from the seller's name to yours. And you'll be required to bring a cashier's check made out to the escrow company, or wire closing funds to the company. Don't forget to bring your identification, too.
14. MOVE IN
Congratulations! You are officially a first time homeowner. Now it's time to move in.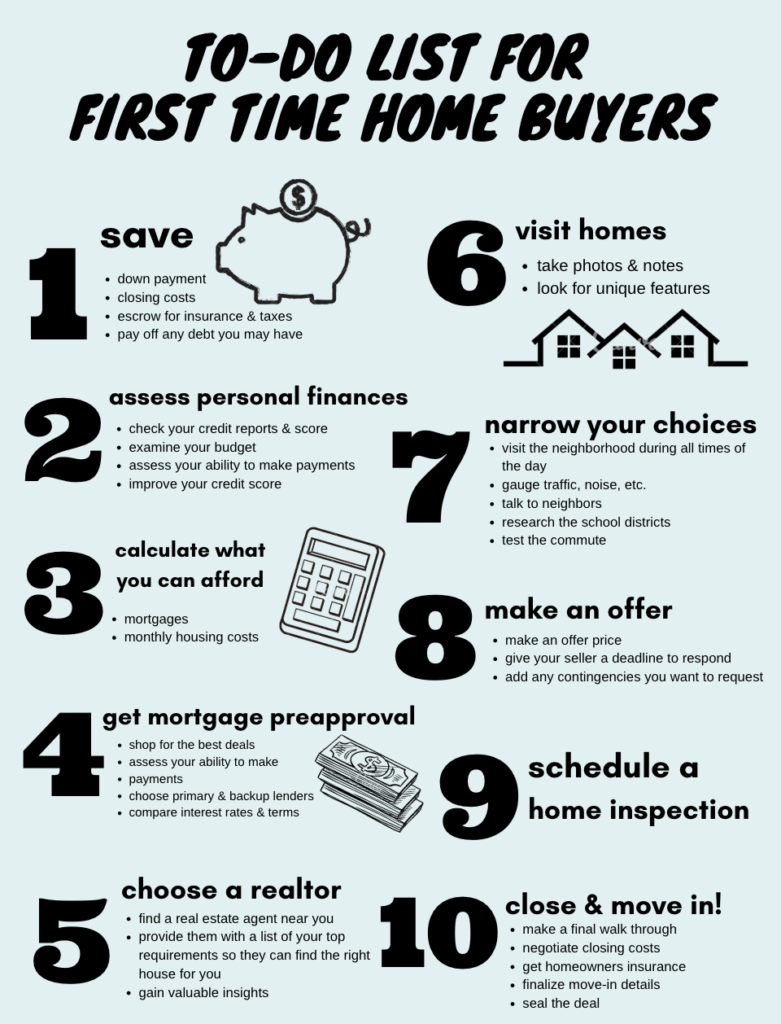 ---
Specializing in luxury properties and condominiums, John T. Wanninger is a professional in Edina real estate. John Wanninger leads the JTW Partners group at Lakes Sotheby's International Realty.
To view all house for sale in Edina and the Twin Cities metro area, CLICK HERE.
Follow John Wanninger's social media! Stay up to date with his Instagram and Facebook.