A BRIEF HISTORY OF EDINA REAL ESTATE
What started out in the 1860s as a small milling and farming community made up of a handful of families immigrating from Ireland is today is one of the most well known cities outside of Minneapolis. Today, many of the street names in Edina are named after families whose farms once occupied the area, for example: Grimes Avenue, Gleason Road, Cooper Avenue, Hansen Road and Wyman Avenues. What is even more interesting is that Edina is in the process of carving out a neighborhood for every area of the city. In the past it had been a loose collection of neighborhoods. Edina real estate is far reaching, historical and dynamic. From modest, post war starter homes to large estates Edina has something to offer even the most discerning home buyers.
HOMES FOR SALE IN EDINA
Edina is home to a variety of lively communities, ranging from quiet neighborhoods near the famous Edina high school, to upscale, master-planned communities with a championship golf course at the center. You can find homes for sale in Edina MN, as well as townhomes and condos for sale, catering to young professionals, families who need room to grow, those looking to downsize, and everyone in between.
ABOUT EDINA MN REAL ESTATE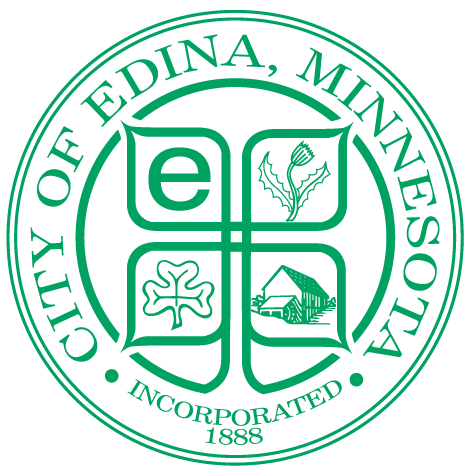 Discover the stunning homes for sale in Edina, MN. From luxury houses, to family homes, townhomes and condos, this vibrant city offers something for everyone. Located just Southwest of Minneapolis, this community had humble beginnings but has since grown into one of the most affluent suburbs of the Twin Cities. With a diverse selection of neighborhoods to choose from, we are confident you will just love calling Edina "home."
EDINA MN SCHOOLS
In Minnesota your child can attend any school outside the district (called interdistrict choice). Charter schools are also available. Under the federal No Child Left Behind law, students attending a Title I school designated as "in need of improvement" have the right to attend a higher performing school in the district. That being said, Edina Public Schools are award winning and rank very high on different outlets, such as "great schools."
The Edina Public School District includes six elementary schools (grades K-5). These include: Concord Elementary, Cornelia Elementary, Countryside Elementary, Creek Valley Elementary, Highlands Elementary, and Normandale Elementary. In addition, there are two middle schools (grades 6-8) — South View Middle School and Valley View Middle School. And there is one high school in the Edina Public Schools District (grades 9-12), Edina High School. Furthermore, the public schools district has an award-winning Early Learning Center. This provides early learning opportunities for children 0-5 and their families. No matter how old your child is, the city offers learning opportunities for everyone.
A BREAKDOWN OF EDINA NEIGHBORHOODS
Edina has 45 distinct residential neighborhoods within 16 square miles of its border. There are four subdivisions, including: Northeast Edina, Northwest Edina, Southeast Edina, and Southwest Edina. The most exclusive homes are in West Edina neighborhoods and the northeast neighborhoods. Indian Hills, Hilldale, Rolling Green, Parkwood Knolls, Country Club, and Sunnyslope are among these. To learn more information about these neighborhoods, check out the Edina Real Estate Neighborhood Breakdown.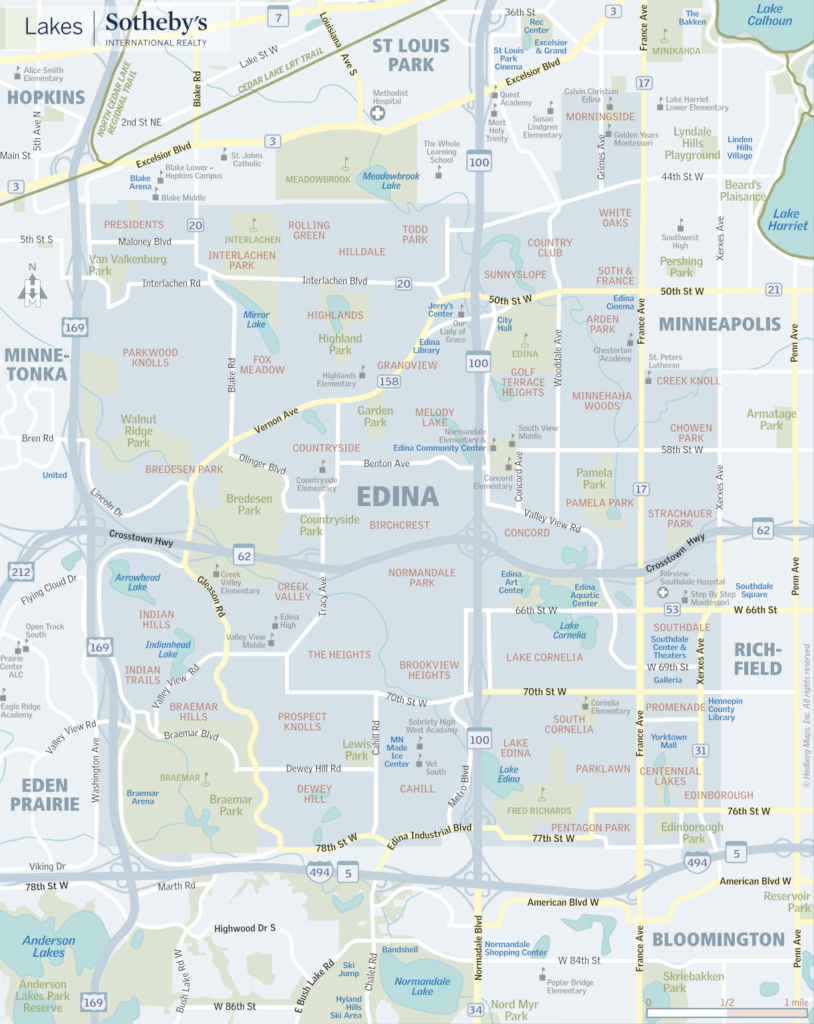 ---
Specializing in luxury properties and condominiums, John T. Wanninger is a professional in Minneapolis real estate. John Wanninger leads the JTW Partners group at Lakes Sotheby's International Realty.
To view all available listings and properties in Edina and the Twin Cities metro area, CLICK HERE.
Follow John Wanninger's social media! Stay up to date with his Instagram and Facebook.
Contact John to set up an appointment or list your house for sale in Edina, Minneapolis, or greater Twin Cities area today.