From design, color, furniture, and more, it seems like trends come in and out of style in the blink of an eye. Sometimes, it may even seem that the fad fades before we can really get a chance to enjoy them. Although this may be true, in many cases, trends act as a marker for great style. Meaning, they can often live out, to some degree, longer than their time in the spotlight. As we prepare not only to enter a new year, but also a new decade, you may be wondering what design trends are on the horizon. To help you make sense of the year's predicted best design crazes, keep on reading.
TOP INTERIOR DESIGN TRENDS
The year of 2019 brought a lot of new interior design trends. But now, it's officially the end of a decade of design. It's time for new trends to take over. Whether you're planning major renovations in 2020 or buying a new home, it's important that spaces don't look as if they belong in the early 2000's. Spruce it up with these top design trends and styles that will look great in 2020.
Over the last few years, we said goodbye to dark wood cabinets and said hello to light pinks and brass fixtures. 2020, however, will see a shift into a slightly more subdued gear. This new take on minimalism will be anything but boring. The year 2020 will see the return of strong geometric forms, a revamp of "neo-deco," as well as unexpected interpretations of neutral hues.
Warm Neutrals
Most designers have a very strong opinion on cool-toned neutrals, finding that they were far over done in 2019. In fact, much of the late 2010's was saturated by varying hues of grey. Whether it's in the textile choices, paint colors, or natural materials, cool tones are out. The demand for warmer toned palettes and saturated accent colors is in. Warm tones help create a layered space with plenty of personality. It's time to add warmth to your home.
In an article published by Architectural Digest, Ellen Sideri, CEO of ESP Trendlab, stated: "We see a transition into gorgeous warm neutrals that cleanse the palate and hint at the reemergence of tradition." Neutrals that are often dismissed — off-whites, tinted grays, earthy ochres, and tactile beiges — will make a big impact and step into the foreground, continuing that reconnection with nature and authenticity. So, if you've been thinking of replacing that tired grey sofa, repainting your walls, or upgrading your bedding, this is your time!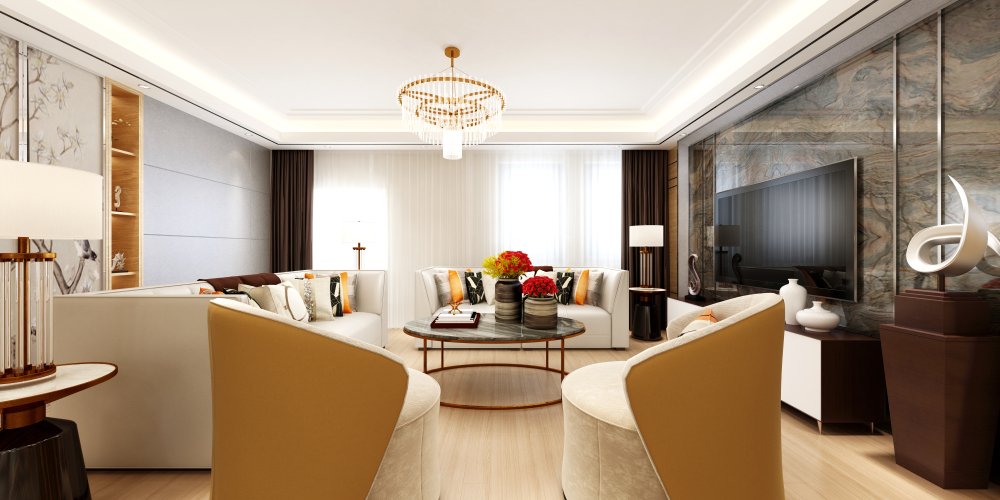 Bold Bathroom Designs
2020 is all about being bold with texture, pattern, and color. It's time to bring life to your home with this top design trend. Bathrooms are a great place to experiment and have fun with color, materials, and/or wallpaper.
6237 Knoll Drive in Edina displays bold wallpaper in the bathroom.

Experiment with fun and unique wallpaper in your bathrooms.
Slab Backsplash
A slab backsplash is sleek and clean, yet it adds a bit of drama to the kitchen design. White kitchens will always remain in style, however, people are starting to take more risks with color and design now. If you like the classic all-white design, adding a colorful, patterned, or textured backsplash will help liven up your kitchen. Moreover, updating your backsplash is a great way to change up your kitchen without having to do a full kitchen renovation.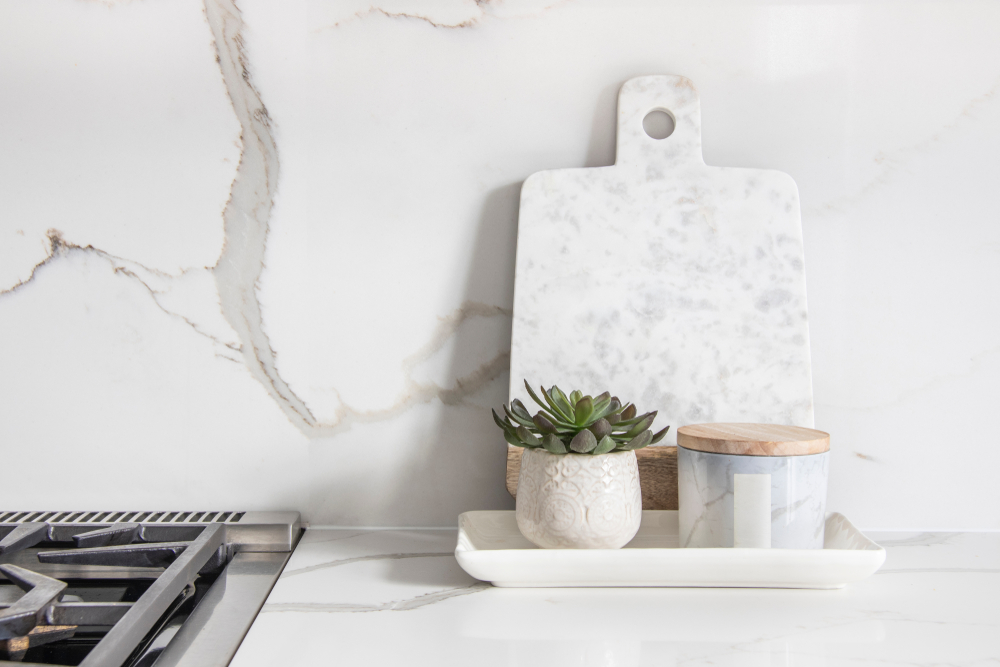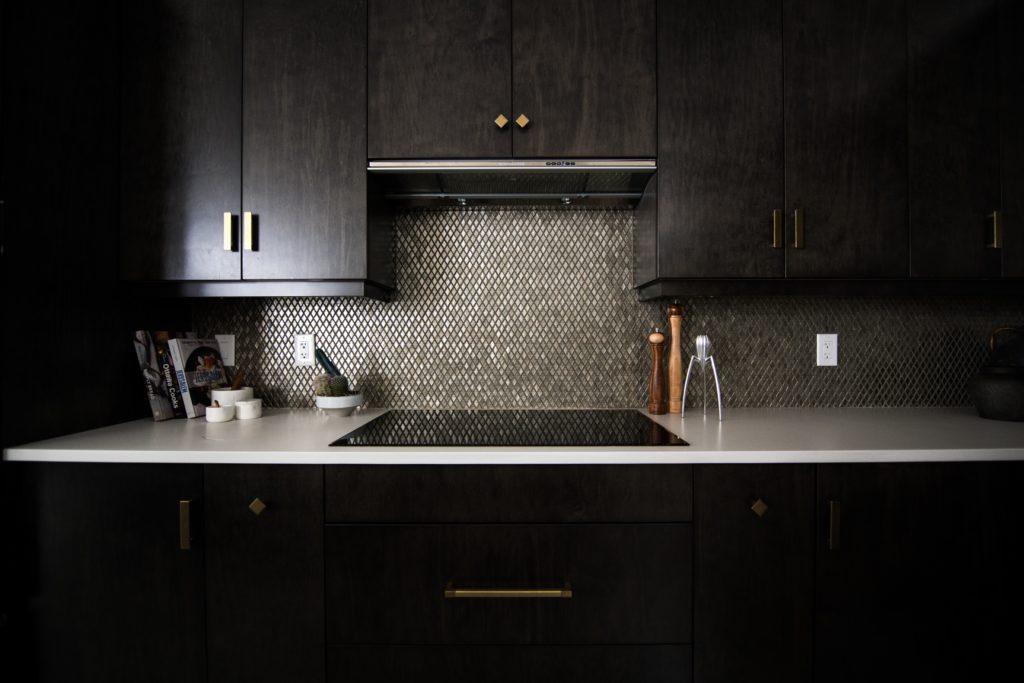 Home Theaters
It's that time of year when members of the design community focus on the trends for the year ahead. The new Pinterest 100 report highlights home-related content users are pinning the most. Home theaters are among these. The only thing better than going to the movies is enjoying one from the comfort of your own home theater. You'll get the whole movie theatre experience with zero hassle. Moreover, you'll feel like you have front row tickets to any sporting event.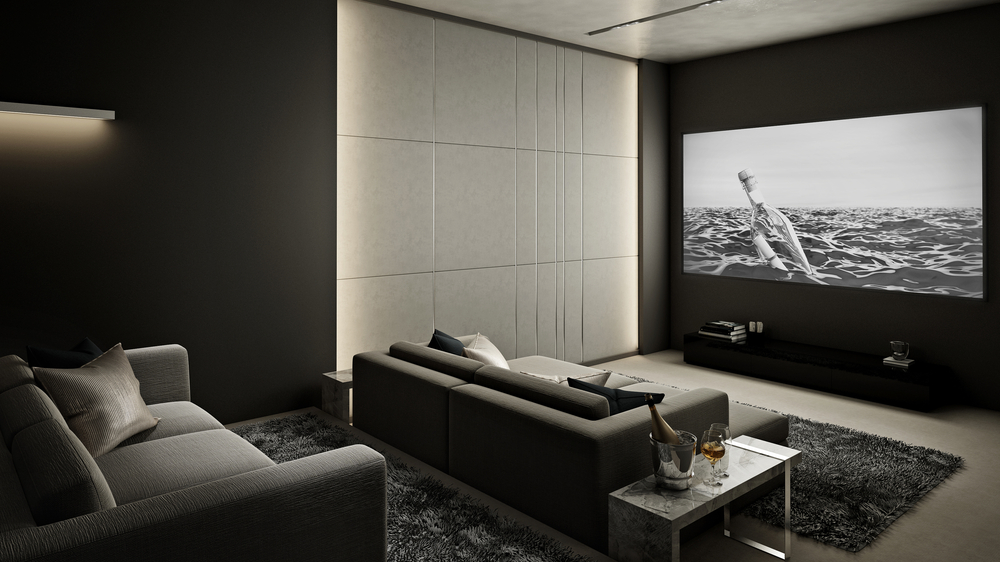 Open Floor Plans
As open floor plans continue to be the standard for new construction homes and renovations, multi-use spaces will become part of this evolution. Open floor plans are especially popular for kitchens and living rooms. Homes are becoming less about formality and more about functionality. Your home office can double as a guest room, a finished basement as a media room, and home gym, your walk-in closet as a cozy reading nook. The possibilities are endless.
The days of compartmentalized homes with walls separating each room are over. An open floor plan design has become a modern staple in the world of real estate. In fact, most newly constructed homes are being built with open concept floor plans. Today's home buyers desire a floor plan that flows seamlessly from one room to another and creates a more spacious feel. Home buyers and home owners alike want fluidity in their homes. Not to mention, it promotes the spread of natural light. This shift in consciousness is leading home buyers to take the custom home route instead of purchasing an existing home.
6800 Cheyenne Trail features an open floor plan that allows residents to move from the kitchen, living room, and dining room spaces with ease.

6237 Knoll Drive in Edina features an open floor plan that creates fluidity throughout the main floor of the home.
---
John T. Wanninger is a professional real estate agent in Edina, specializing in luxury properties and condominiums. John Wanninger leads the JTW Partners group at Lakes Sotheby's International Realty.
To view all available Edina real estate, Minnetonka real estate, Minneapolis real estate, and other Twin Cities real estate and properties on the market, CLICK HERE. Contact John to set up an appointment or list your house for sale in Minneapolis today.
Follow John Wanninger's social media! Stay up to date with his Instagram and Facebook.