FALL IS COMING!
Whether you are toes deep in sand on a sandy beach in sunny Malibu, sipping coffee on the 23rd floor of a high rise in New York, or cozied up with blankets in chilly Minnesota, you cannot escape the undeniable fact that Fall is coming. You may have noticed the sun is rising a bit later in the morning and setting a bit earlier in the evening. The nights are growing cooler and the air is more brisk.
Although summer is coming to an end, there are still so many things to be excited about. Fall brings pumpkin spice lattes, apple cider, and fun Halloween activities. Moreover, autumn is meant to be a time of warmth, comfort, and crimson bliss. What better place to make pleasantly snug and inviting than your own home? Good news – you do not have to spend a fortune on to do so! With just seven simple decorative steps, you can turn your humble abode into a real-life fall home decor magazine.
AUTUMN DIY CENTERPIECES
Are your kitchen tables looking dull? Want to spruce up your kitchen tops? Have lackluster living rooms? Have no fear, a plethora of fall DIY centerpieces are here! Stop at your nearest arts and crafts store to pick up a glass vase, twine, small acorns, colorful faux leaves, or mini pumpkins. A lively array of faux pumpkins, gourds, and fake berries intertwined in a vase with candles is guaranteed to make any home instantly more visually appealing. On a budget? No worries: you can always take some pine cones, leaves, or branches from your backyard and put them on display in a glass vase.
COZY UP IN STYLE WITH FALL HOME DECOR
A little home decor renovation goes a long way. To cozy up any kitchen or living room, try adding some warm-toned toss blankets or throw pillows into the mix. Oversized, embracive, beige blankets whisper autumn to anyone who cozies up in them. These oversized, warm blankets are ideal for movie nights, hangouts, and holiday get togethers. Grab a warm cup of hot chocolate, pop in your all time favorite movie, light a refreshing pumpkin-vanilla scented candle, wrap up in your favorite fall blanket, and embrace your lovely home properly decorated for the season.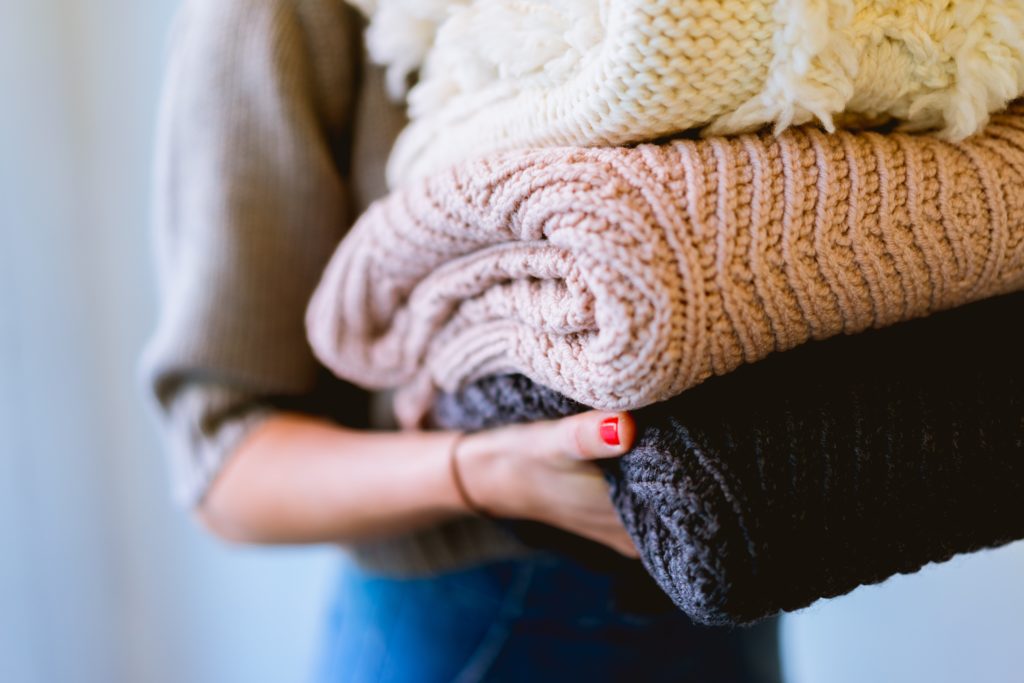 EYE CATCHING COLOR CONTRAST
Perhaps your living space is cluttered with primarily dark shades or hardwood tabletops and furniture, it's time to lighten up the space! Soft beige, yellow, and white tones make for an aesthetically pleasing contrast to the dark wood. Try to incorporate a cream table runner, or light-colored kitchen place mats with dreamy candles to create a cozy, fall atmosphere.
FRESHEN UP THE SEASONAL AROMA
Who doesn't adore the crisp scent of multi-colored fallen leaves, the fresh linen whiff of newly washed sheets, or the calming aroma of cinnamon and pumpkin treats? Well, you have the power to make your home smell like an autumn dream everyday! Seasonal candles are a fantastic addition to any home, so pick your favorite scent and unleash the marvelous fragrance.
FALL HOME DECOR AND FLOWERS
A beautiful arrangement of fresh or faux flowers can add to your fall home decor vision. Autumn is the perfect time to bring out the cream and magenta petals, the dark-hued branches of berries, and the lush, colorful fallen leaves. If you are looking to spice up your living room, kitchen, bathroom, or bedroom during this cozy season, then get ready to experiment with bold flowers, unique glass vases, and many additive fixtures. Luckily, there are plenty of nifty websites, as well as Pinterest posts, to catapult you in the right direction for fall home decor!
SPOOKY SEASONAL HOME DECOR
Boo! Halloween is creeping up and we need to be prepared to celebrate this spooktacular season in style! Whether it be small spooky ghosts on the walls, tiny winged bats in the living room, a snarky purple witch on a broom by the fireplace, or a decorative bowl of delicious candy corn in the kitchen, fall calls for a plethora of Halloween home decorations! Do not miss your opportunity to amaze your family and friends with your holiday spirit and get to embellishing!
PUMPKINS GALORE
Who doesn't adore a fun pumpkin patch trip? Whether you prefer to carve scary faces into them or bake and eats the seeds, locally grown pumpkins are a must-have item in the fall. Pumpkins can also serve as the perfect fall home decor item as they can be used for centerpieces around your house.
There are approximately 140 pumpkin patches spread throughout the state of Minnesota. Most of these have rides, corn mazes, and even petting zoos. Take a trip to a local pumpkin patch near you, enjoy a day full of fun activities, and come home with festive home decor! Place these vibrant gourds and orange fixtures all over your home and patio. Fall pumpkins add a hint of color to any room. These will surely dazzle your guests as they into your Halloween-styled humble abode.
---
Specializing in luxury properties and condominiums, John T. Wanninger is a professional in Minnesota real estate, notably his dealings with Edina real estate. Wanninger leads the JTW Partners group at Lake Sotheby's International Realty.
To view Edina properties and all available listings. CLICK HERE
Follow John's social media! Stay up to date with his Instagram and Facebook.